Asia: Markets slump after disappointing Japanese data and oil price plunge
Japanese core machinery data fell short of expectations while US Brent crude supply undermines OPEC strategy.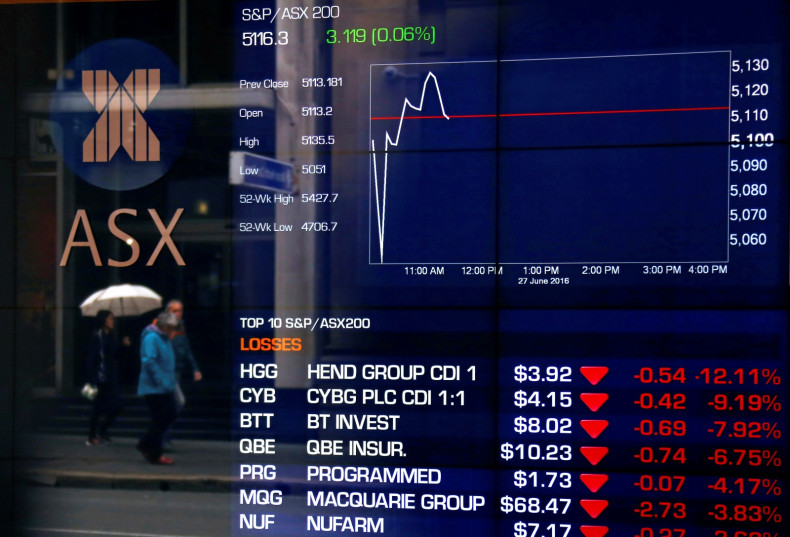 Asian markets suffered from a general pessimistic sentiment today (April 17) as most of the major indices in the region went on a downward trend.
Disappointing core machinery data from Japan seemed to weigh heavily on investors, as doubts on the economy's export driven recovery were raised. The nation's core machinery orders, an indicator of capital spending within the economy, fell short of expectations in March.
Moreover, oil prices plummeted further today after the revelation that US crude supply had increased by 882,000 barrels for the week ending May 12.
The increase stands in sharp contrast to the OPEC pledge to extend its supply cut to 2018 in order to control prices.
The lack of coordination may have raised concerns about a possible oil price recovery. Brent crude prices fell by 0.76% to $51.26 (£39.44) per barrel.
The following index quotes were logged on 6:50am BST:
Japan: Nikkei-Down by 0.54% to 19,811.35
Data from the Cabinet Office revealed that core machine orders in Japan increased by 1.4% month-on-month in March, which fell short of expectations of a 2.5% increase.
Sony Financial Holdings Inc (-3.60%) was one of the index's weakest performers.
Hong Kong: Hang Seng-Down by 0.13% to 25,303.88
Cathay Pacific Airways Ltd (+4.91%) and multinational technology firm Lenovo (+1.61%) emerged as some of the index's strongest performers.
Casino developers Galaxy Entertainment Group Ltd (-2.06%) and Sands China Ltd (-1.02%) registered the sharpest declines in the index. Banking and financial services firms such as Bank of East Asia (-0.91%), HSBC Holdings PLC (-0.65%), and AIA Group Ltd (-0.63%) were also some of the index's weakest performers.
China: Shanghai Composite-Down by 0.16% to 3,107.974
Australia: S&P/ASX-Down by 1.08% to 5,787.199
A pronounced decline in the Australian index could primarily be due to an announcement by The Australian Bureau of Statistics, which revealed that annual wage growth remained at 1.9%. Reuters further reported that this was the lowest figure on record and constituted half the wage growth rate from a decade ago.
Singapore: Straits Times Index-Down by 0.38% to 3,215.33
India: Sensex- Up by 0.12% to 30,617.83