Nikkei soars as French election results find investors in a jubilant mood
The Nikkei surged to 2.36% while weak Chinese trade data caused the Shanghai Composite to fall by 1.05%.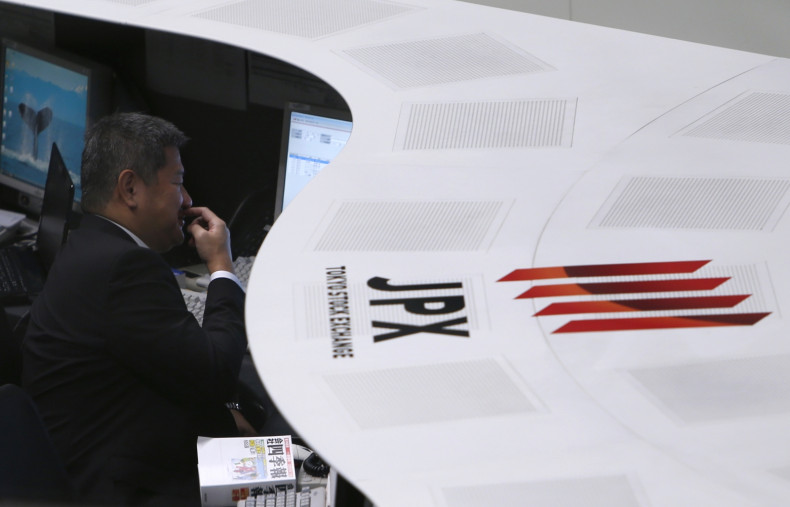 The Nikkei returned strong after the Golden Week holiday and surged to 2.31% today (May 8), nearing its one-year high.
The election of centrist candidate Emmanuel Macron as the new French President seems to have relieved investors in Asia.
Europe seems to have dealt a serious blow to the global populist movement, as France followed Netherlands in disfavoring candidates with anti-EU sentiments.
German voters have also appeared to disregard such rhetoric. Chancellor Angela Merkel stands a strong chance to win the national election in September, after her party the Christian Democrats secured a decisive victory in the state of Schleswig-Holstein on Sunday (April 7).
"Political risk in Europe has been considered as a major market theme this year. But in the Netherlands (anti-EU party leader Geert) Wilders lost in March. The French election is now out of the way," said Mitsubishi UFJ Morgan Stanley Securities Senior Investment Strategist Norihiro Fujito to Reuters.
Also, the US Labor Department revealed that unemployment fell to 4.4%, nearing a 10-year low.
Oil prices have also rebounded from a previous drop after Saudi Arabia announced that the Opec-led supply cutback would be extended to the end of the year. The Brent Crude has risen by 1.06% to $49.62 per barrel.
The following index quotes were logged on 7:19am BST:
Japan: Nikkei- Up by 2.31% to 19,895.70
Automotive firm Suzuki Motor Corp (+4.46%) has emerged as one of the index's strongest performers while beleaguered firm Toshiba Corp (-0.91%) is one of the weakest performers.
Hong Kong: Hang Seng- Up by 0.40% to 24,575.21
Financial services firms Industrial & Commercial Bank of China Ltd (+1.01%) and China Life Insurance Co Ltd (+0.87%) were some of the index's strongest performers.
Macau-based resorts development firm Sands China Ltd (-1.15%) and one of Asia's prominent airlines company Cathay Pacific Airways Ltd (-0.36%) comprised of the index's worst performers.
China: Shanghai Composite- Down by 1.05% to 3,070.346
Despite experiencing robust economic growth for the first quarter of 2017, the Chinese trade surplus underwhelmed in April. The customs administrations revealed today that exports grew by 14.3% year-on-year in April, compared to the expectations of 16.8%. The import figures grew by 18.6% in contrast to the estimates of 29.3%.
Australia: S&P/ASX- Up by 0.59% to 5,870.90
The National Australia Bank revealed today that the business confidence index rose to 13 in April from 6.0 in March, making the latter figure the highest score since 2010.
Additionally, Reuters has reported that the Australian government has launched a probe into the "Big Four" banks that dominate the nation's financial services sector. The Commonwealth Bank of Australia, Westpac Banking Corp, ANZ Banking Group, and National Australia Bank have been engulfed in a series of allegations including insurance fraud and interest rate rigging.
Singapore: Straits Times Index- Down by 0.05% to 3,228.21
India: Sensex- Up by 0.31% to 29,952.08