Billionaire investor Warren Buffett, at 86, remains a simple and deeply complex man.
The world's richest and most famous stock picker is worth $73.4bn, making him the second- wealthiest person on the planet, according to Forbes 2017 billionaires list. This places the Nebraskan-born businessman just behind his friend Microsoft founder Bill Gates, who weighs in with a $86bn fortune.
The consistent talent he had demonstrated over decades for picking growing companies is well-known. Friends and family who invested $10,000 dollars in what was then a rundown Massachusetts textile concern called Berkshire Hathaway, would have turned that into over £50m today, after he turned it into his investment vehicle. Today the firm is valued at $410bn.
"Someone is sitting in the shade because someone planted a tree a long time ago," sums up his approach to long-term investing.
The Sage of Omaha is known for his love for the simple life. He lives in the same modest house in Nebraska City, the state in which he was born, he bought for $31,500 in 1956.
"Warren doesn't like extraneous things, either on his schedule, or to own," Microsoft founder Bill Gates once told the BBC. "So he's in the same house he's had since the 1950s. It's a reasonable house by Nebraska standards. You go up to the top floor, and he's got the train set he played with when he was young. He's got a lot of books. But there's nothing fancy about it. It's just a nice house in an Omaha neighbourhood."
The indefensible
But all is not as simple as Buffett would have us believe. He drives fairly modest cars like his current Cadillac XTS, which he tends to keep for almost a decade at a time. But he does have a private plane, which he jokingly calls "The indefensible". However, he adds: "It's a plus. We've done things I would not have done if we hadn't had a plane."
He and Berkshire Hathaway vice chairman Charlie Munger say they only like to invest in companies they can easily understand. And indeed their biggest investments are in such firms as Coca-Cola, American Express and IBM, according to the firm's 2016 annual report.
Buffett once famously called financial derivatives "weapons of mass destruction". But he holds almost a 3% stake in Goldman Sachs, who pioneered the use of derivatives. He also owns significant stakes in a number of insurance and speciality reinsurance firms.
Private life
His private life also defies conventional analysis. He was married to his first wife Susan, a former singer, in 1952 and together raised three children, Howard, Susan and Peter.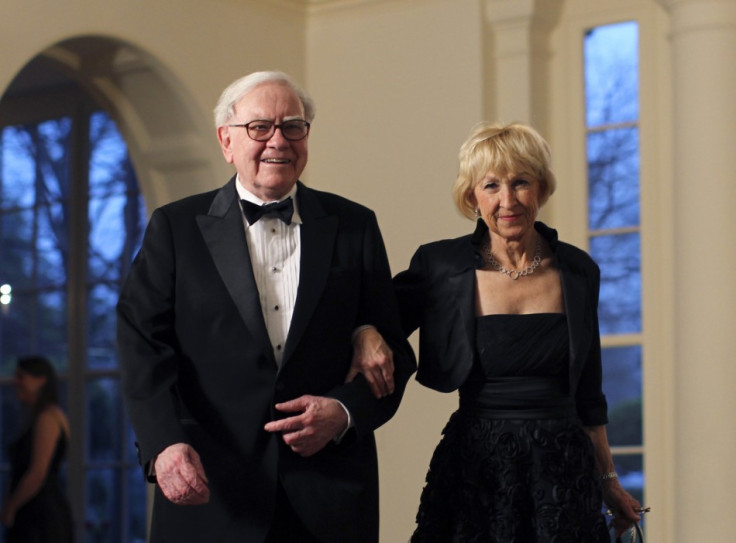 But in 1977 Susan moved to San Francisco, but not before she had introduced Buffett to a Latvian-born waitress in Omaha called Astrid Menks, who then moved in with him. Husband, wife and partner were good friends up until Susan's death in 2004, after which Buffett married Astrid.
Buffet often plays the ukulele at Berkshire Hathaway annual shareholder meetings, which attract thousands keen to hear the stockpickers homespun advice.
"We simply attempt to be fearful when others are greedy, and to be greedy only when others are fearful," is a favourite motto.
But in fact Buffett is a maths whizz, who is the son of a stockbroker and Republican Congressman who bought his first stock at 11 and filed his first tax forms at 13. From childhood Buffett, who was born in 1930, was an obsessive reader of company reports and statistical information.
After college in Omaha, he was rejected by Harvard Business School, but gained a master's degree in economics from Columbia University in New York in 1951.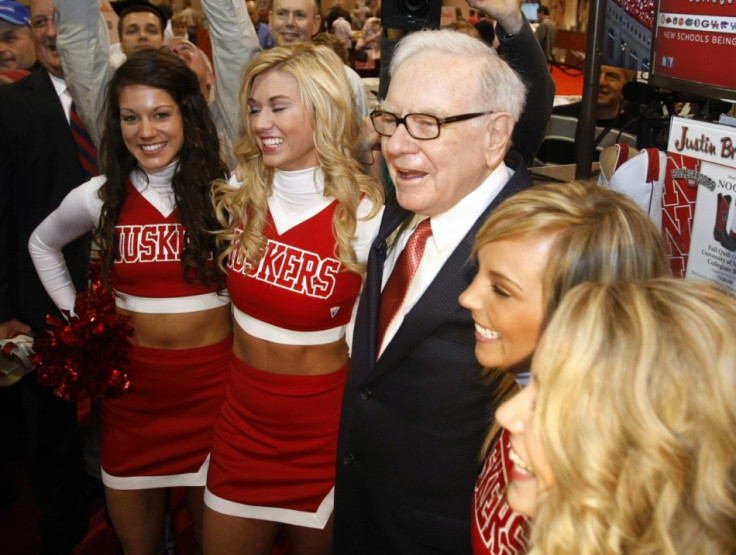 At Columbia he studied under Benjamin Graham, the author of The Intelligent Investor, who became a profound influence on Buffett.
Graham's strategy was to search for what he called "cigar butt" companies, no longer of interest to the market and thus undervalued, but which still had a few puffs of life in them. It was a strategy Buffett was to adopt with spectacular results.
The secret of Warren Buffett
The young Buffett at first looked for value in insurance companies, which may not be hugely profitable, but carry a lot of value in the premium payments from policyholders, when set against claims settled later. However, once he took over Berkshire Hathaway he was ready to branch out into other industries.
Most of Buffett's working days are spent in the same way. He sits in his office and reads through company reports other information his team has gathered. An avowed technophobe, he does not have a computer on his desk. The firm employs around 20 staff and takes up only one floor of an office block in Omaha.
Perhaps the secret of Warren Buffet lies in the frugal way he runs his business, and is a lesson many company's should heed. As the investor has said many times: "Rule number one – never lose shareholder's money. Rule number two – never forget rule number one."