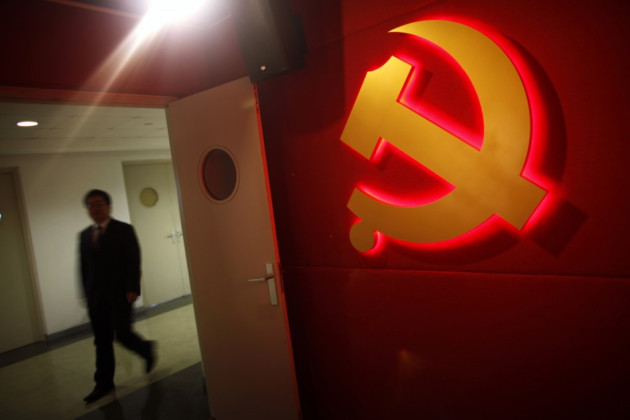 Asian markets have rallied on fresh optimism after China's gross domestic product (GDP) met expectations and industrial output gained following improved housing starts data from the US.
Japan's Nikkei climbed 1.66 percent or 146.13 to 8952.68 at 03:56 GMT while South Korea's KOSPI gained 0.15 percent or 2.86 points to 1958.01.
China's Shanghai Composite index rose 0.52 percent or 10.86 points to 2116.48. Hong Kong's Hang Seng was up 0.48 percent or 102.19 points to 21518.83.
Data from China's National Bureau of Statistics earlier in the day showed that the country's growth rate slowed to 7.4 percent year on year, in line with market expectations.
Separate data also showed that industrial production jumped 9.2 percent in September from 8.9 percent in August while September retail sales surged 14.2 percent from 13.2 percent in the previous month.
Earlier, Chinese Prime Minister Wen Jiabao had said that the country's financial situation was considerably stable in the third quarter and that the administration is confident of reaching the 2012 growth target of 7.5 percent.
"The world and investors are desperate for a sign that the Chinese economy has started to find a bottom and an above expectation print could be taken as an early sign of this," said Jason Hughes, Head of Premium Client Management at IG Markets.
The positive news from the world's second largest economy was preceded by improving economic indicators from the US. Official data showed that housing starts jumped 15 percent in September, raising expectations of recovery in the sector.
Investors are keeping a watch on the European Union summit later in the day after concerns on Spain and Greece eased this week on hopes that both the countries will receive international aid soon.
Exporters and Commodities Gain
Positive signs from the US and European fronts resulted in the yen weakening against the dollar and the euro, encouraging shares of exporters in Tokyo.
Electronics major Sony was up 1.99 percent while Toshiba gained 1.44 percent. Camera maker Canon rose 1.89 percent.
Automobile firms Toyota jumped 2.45 percent. Shares of Honda climbed 3.54 percent while those of Nissan gained 2.96 percent.
Commodities gained in China. Aluminum Corporation of China traded 1.80 percent higher while Jiangxi Copper was up 2.85 percent. China Petroleum and Chemical Corporation gained 1.12 percent.
Aluminum Corporation of China gained in Hong Kong as well, trading 3.13 percent higher. China Coal Energy was up 2.78 percent while China Petroleum and Chemical Corporation and PetroChina rose 2.48 and 1.47 percent respectively.
Export business Li & Fung gained 3.91 percent while iPhone maker Foxconn gained 2.38 percent.
Shipping related firms were up in South Korea. Korea Line gained 14.93 percent while STX Pan Ocean and Hanjin Shipping rose 2.09 and 2.24 percent respectively.