Majority of the Asian stock market indices were trading higher on 17 May, including China's Shanghai Composite Index that was up 0.17% at 2,855.58 as of 6.11am GMT. This followed a positive close on the Wall Street overnight amid a rebound in Apple shares and oil price gains.
While investors in China seemed to be disappointed over weak economic data released by Beijing over the weekend, investors in the rest of the region took positive cues from the Wall Street. Masahiro Ichikawa, senior strategist at Sumitomo Mitsui Asset Management, said, "The market's risk appetite seems to be coming back, or rather, its excessive pessimism is easing."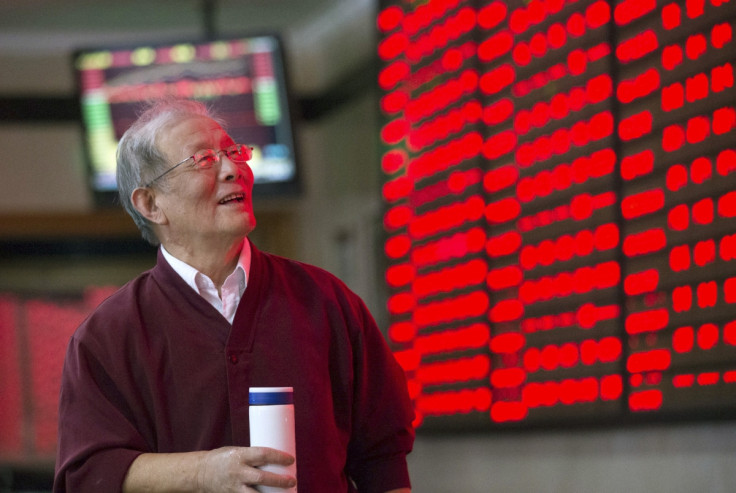 While Apple shares rose following Warren Buffett's Berkshire Hathaway acquiring stake worth $1bn (£690m, €884m) in the technology company, oil prices increased amid supply concerns.
Angus Nicholson, a market analyst at IG, said that the upside in the markets was surprising and was contrary to the expectations of many. "Markets seem to be in a relatively sweet spot with a steadily stronger US dollar and resilient commodities prices. Many investors have been predicting a pullback in markets, but despite all the negativity, markets have continued to grind higher."
Meanwhile, indices in the rest of Asia traded as follows on 17 May at 5.42am GMT:
| | | | | |
| --- | --- | --- | --- | --- |
| Country | Index | Price | Up/Down | %Change |
| Hong Kong | Hang Seng Index | 19,947.27 | Up | 0.32% |
| Japan | Nikkei 225 | 16,591.52 | Up | 0.76% |
| South Korea | KOSPI | 1,968.22 | Up | 0.02% |
| India | CNX Nifty | 7,897.90 | Up | 0.47% |
| Australia | S&P/ASX 200 | 5,389.10 | Up | 0.56% |
Overnight (16 May), the Dow Jones Industrial Average closed at 17,710.71, up 1%, while the FTSE 100 closed at 6,116.07, down 0.37%.
Among commodities, oil prices hit a six-month high amid supply concerns. Goldman Sachs said the oil market had ended almost two years of oversupply and that the supply was currently in deficit. It explained that this was because of global oil disruptions from Nigeria, Venezuela, the United States and China.
On 17 May, WTI crude oil was trading 0.92% higher at $48.16 a barrel, while Brent was trading 0.47% higher at $49.20 a barrel at 5.52am GMT. With regards to future outlook, ANZ said, "The increasing intensity in supply-side disruptions in the oil market should see prices well supported in the short term."