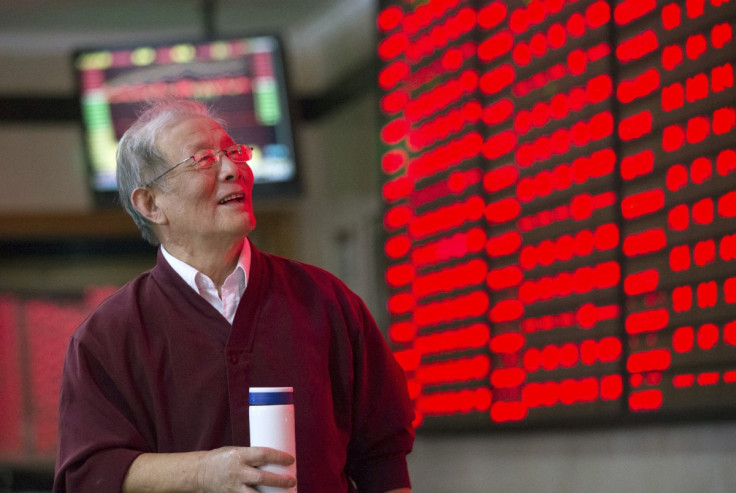 Majority of the Asian stock market indices were trading higher on 16 May, including China's Shanghai Composite Index that was up 0.29% at 2,835.41 as of 6.13am GMT. This was despite weak economic data released by Beijing over the weekend.
"Chinese data over the weekend managed to miss market expectations for every single release: credit growth, industrial production, retail sales, and fixed-asset investment", Angus Nicholson, market analyst at IG, said. This indicated that the world's second largest economy was still failing to bounce back from its lows.
The negative news was, however, offset by the Japanese yen, which managed to retreat. The currency was down about 0.25% after data indicated producer prices shrinking by the most in about 6.5 years.
Going forward, investors are said to be concerned over the Japanese March quarter Gross Domestic Product (GDP), the broadest quantitative measure of a nation's total economic activity. This is due to be announced on 18 May.
A few economists are expecting a GDP growth of 0.1% in comparison to the previous quarter. However, Barcalys is forecasting zero growth in GDP growth, "despite support from leap-year effects during this period. If we are correct, this would amount to an outlook for a second consecutive quarterly contraction — a technical recession — albeit narrowly".
Meanwhile, indices in the rest of Asia traded as follows on 16 May at 6.26am GMT:
| | | | | |
| --- | --- | --- | --- | --- |
| Country | Index | Price | Up/Down | %Change |
| Hong Kong | Hang Seng Index | 19,901.51 | Up | 0.92% |
| Japan | Nikkei 225 | 16,466.40 | Up | 0.33% |
| South Korea | KOSPI | 1,967.91 | Up | 0.05% |
| India | CNX Nifty | 7,785.55 | Down | 0.38% |
| Australia | S&P/ASX 200 | 5,358.90 | Up | 0.56% |
Last week (13 May), the Dow Jones Industrial Average closed at 17,535.32, down 1.05%, while the FTSE 100 closed at 6,138.50, up 0.56%.
Among commodities, oil prices saw an uptick after Goldman Sachs said the oil market had ended almost two years of oversupply and that the supply was currently in deficit. It explained that this was because of global oil disruptions from Nigeria, Venezuela, the United States and China. "The oil market has gone from nearing storage saturation to being in deficit much earlier than we expected. [The market is] likely shifted into deficit in May... driven by both sustained strong demand as well as sharply declining production", Goldman said.
On 16 May, WTI crude oil was trading 1.43% higher at $46.87 (£32.62, €41.44) a barrel, while Brent was trading 1.48% higher at $48.54 a barrel at 6.40am GMT.