Asian markets: China slips following Fed rate hike comments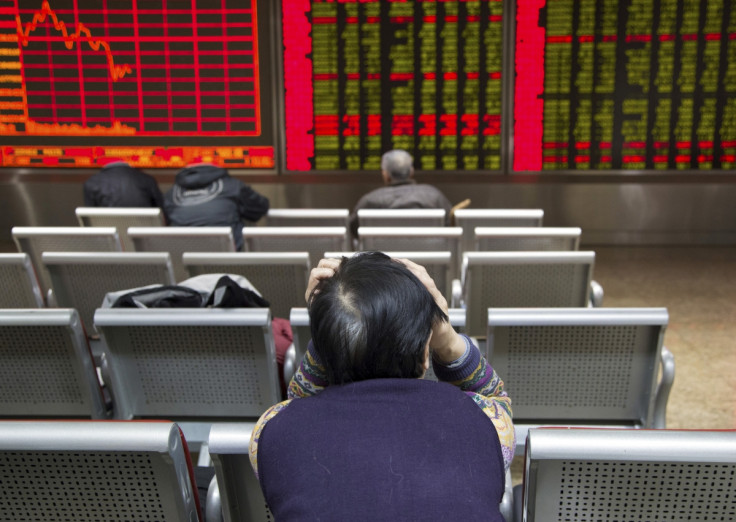 Asian stock market indices were tracing a mixed pattern, with China's Shanghai Composite Index down 0.41% at 3,006.53 on Tuesday, 22 March at 5.55am GMT. This followed hints by US Federal Reserve officials of a potential rise in interest rates.
Dennis Lockhart, the Atlanta Fed President, said the rate increase could happen as early as in April. He said last week's announcement by Fed chairperson Janet Yellen to leave interest rates unchanged was more about ensuring that the recent financial volatility across the globe settled down.
Adding to these were comments from San Francisco Fed President John Williams and Richmond Fed President Jeffrey Lacker. While Williams said he would support an increase in April, Lacker said in the coming years, US inflation numbers are likely to accelerate and move towards the 2% target set by the central bank.
Indices in the rest of Asia traded as follows on 22 March at 6.04am GMT:
Country
Index
Price
Up/Down
%Change
Hong Kong
Hang Seng Index
20,668.84
Down
0.07%
Japan
Nikkei 225
17,011.61
Up
1.71%
South Korea
KOSPI
1,994.01
Up
0.21%
India
CNX Nifty
7,696.90
Down
0.10%
Australia
S&P/ASX 200
5,166.60
No Change
Meanwhile, overnight (21 March), the Dow Jones Industrial Average closed at 17,623.87, up 0.12%, while the FTSE 100 closed lower by 0.08% at 6,184.58.
Regarding the future of Asian stock markets, Deutsche Bank economists said the economic outlook of Asia remains a concern. "Asia's underlying economic data have worsened progressively. Exports, which declined across the board in the region last year, have started 2016 even weaker, both in value and volume terms. Industrial production data and PMI survey readings have also been poor. Weak demand from China is a key contributor to this phenomenon, but another important element is chronic weakness in demand from EU," the economists said.
Among commodities, WTI crude oil was trading 0.41% higher at $41.69 (£28.97, €37.03) a barrel, while Brent was up 0.34% at $41.68 a barrel on 22 March at 6.17am GMT.
© Copyright IBTimes 2023. All rights reserved.