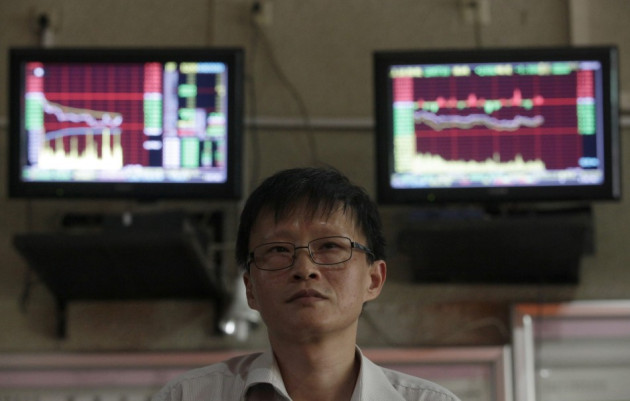 Asian markets have ended mixed as traders remained wary of the financial conditions in Spain and Greece, and their impact on the global economy.
Japan's Nikkei slid 0.45 percent or 39.18 points to 8746.87. Department store chain UNY Co dropped the most, falling 11.17 percent, followed by aluminium manufacturer Nippon Light Metal Holdings Co which fell 9.09 percent.
Automobile shares which had initially gained after reports of better sales in US declined towards the close of the trading. Shares of Toyota Motor Corp managed to end higher by 0.37 percent though it eased the morning gains. However, Honda Motor Co, which also reported better sales figures lost early gains and fell 1.05 percent.
South Korea's KOSPI eased 0.01 percent or 0.18 points to 1996.03. Steel maker Daiyang Metal Co and diesel engine components manufacturer STX Metal Co were the major losers which fell 14.62 and 8.43 percent respectively.
Hong Kong's Hang Seng Index closed higher by 0.23 percent or 47.90 points to 20888.28. Lifestyle brand Espirit Holdings and Cathay Pacific Airlines were the major gainers, up by 2.85 percent and 3.01 percent respectively. Chinese markets remained closed for the mid-Autumn festival.
India's Bombay Stock Exchange was up 0.11 percent or 20.67 points to 18844.58 at 09:06 GMT. Pharmaceutical company Dr. Reddy's Laboratories gained 2.56 percent and coal producer Coal India was higher by 1.76 percent were the better performers.
Chinese service sector purchasing managers index (PMI) slid to 53.7 in September from 56.3 in the previous month, adding further concerns on the world's second largest economy.
"To add to the weak economic news the ADB cut its forecasts for developing Asia for this year and 2013," said Jason Hughes, Head of Premium Client Management at IG Markets.
"For China it expects GDP growth to come in at 7.7 percent for 2012, down from its previous estimate of 8.5 percent."
Concerns on Spain's delay in opting for a financial bailout weighed strong on investor sentiments. Spanish Prime Minster Mariano Rajoy rubbished reports that the country will seek an immediate bailout. Traders are expected to keep a close watch on the country's financial situation while waiting for the eurozone ministers' meet next week.
Meanwhile, Moody's is set to review its rating for Spain, which is currently one spot above the junk status with a negative outlook.
Greece will also be in the picture as it continues negotiations for a bailout. The country has promised to tighten its belt to convince the lenders, but has invited protests from its citizens.
Another major data,US nonfarm payrolls report, is expected by the end of the week. Analysts expect the upcoming meetings from the European Central Bank, Bank of Japan and Bank of England to affect investors' risk appetite in the coming days.