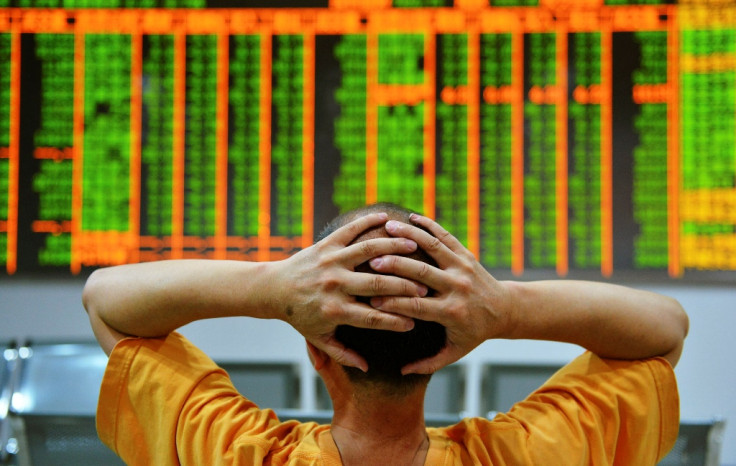 Asian markets outside Australia traded higher on 11 May as participants welcomed China's latest cut in interest rates to boost its flagging economy, and after a positive handover from Wall Street.
The Japanese Nikkei finished 1.25%, or 241.72 points, higher at 19,620.91.
The Shanghai Composite finished 3.04%, or 127.67 points, higher at 4,333.58.
Hong Kong's Hang Seng finished 0.51%, or 140.86 points, higher at 27,718.20
South Korea's Kospi finished 0.57%, or 11.86 points, higher at 2,097.38.
Australia's S&P/ASX finished 0.17%, or 9.40 points, lower at 5,625.20.
India's S&P BSE Sensex finished 1.48%, or 401.91 points, higher at 27,507.30.
Market movements
The Shanghai Composite was propped up Beijing's latest stimulus measures.
Elsewhere, in Sydney, financial stocks turned negative as market players looked forward to the release of the federal budget on 12 May. But resources stocks gained as policy support measures from Beijing are expected to boost China's commodities demand.
The People's Bank of China (PBOC) has announced a cut in its benchmark lending rate and one-year deposit rates by 25 basis points, effective 11 May, as growth in the world's second-largest economy has slowed to levels not seen since the global financial crisis.
Capital Economics said in a note to clients: "[10 May's] cut to benchmark interest rates is not a sign of panic as some will argue but a rational response to weaker-than-expected data. Policymakers have room to act more forcefully if needed but are choosing to dole out stimulus in a measured way."
Barclays said in a note: "China could cut interest rates by another 50 basis points in the third quarter to stabilise growth and that will put pressure on bank earnings, but it will be positive on stock prices because of lower risks of hard landing."
The lowering of interest rates followed the release of government-computed inflation data. Annual consumer inflation rose to 1.5% in April, China's National Bureau of Statistics (NBS) said on 9 May, edging up from 1.4% in March but below the 1.6% forecast by analysts.
Company stocks
In Tokyo, electronics major Sharp finished 26.36% lower, after it confirmed its capital reduction plan and issuance of preferred shares as part of a restructuring scheme.
Toshiba lost 16.55% after it withdrew its earnings outlook pending an internal probe into improper accounting on infrastructure projects.
Fast Retailing, Sony and Panasonic gained 2.82%, 2.87% and 2.41% respectively.
In Shanghai, property developer China Overseas Land & Investment finished 4.59% higher while China Resources Land and Shanghai Shimao finished 2.44% and 2.13% higher respectively.
In Hong Kong, developer China Vanke settled 2.19% higher.
In Seoul, Samsung Securities jumped 6.4% while Daewoo Securities and Mirae Asset Securities added 3.30% and 2.15%.
In Sydney, iron ore miners BC Iron, Arrium and Fortescue Metals gained 5.62%, 2.78% and 2.80% respectively.
Woodside Petroleum and Oil Search rose 2.07% and 2.77% respectively.