Troubled Japanese airbag maker Takata may return to profit this fiscal year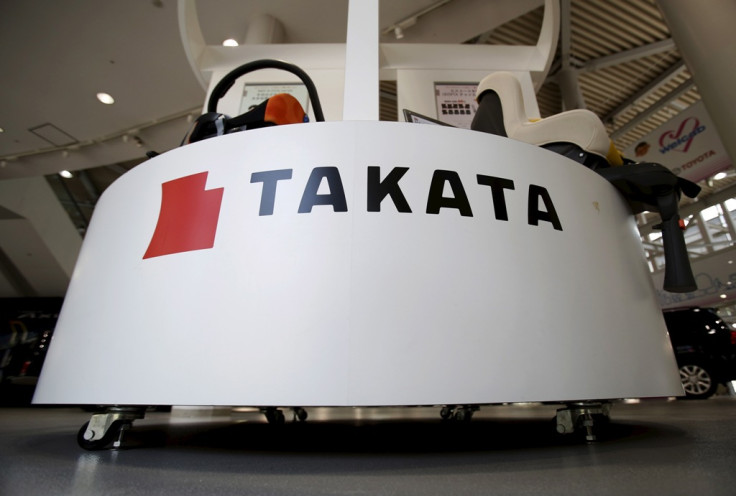 Troubled Japanese air bag maker Takata expects to post a return to profit this financial year.
However, the outlook only made a few provisions for potential costs relating to a massive global recall crisis surrounding its exploding air bags.
Takata, on 8 May, forecast a net profit of ¥20bn (£108m, €149, $166m) for the year through March 2016, on a 9% increase in global sales to ¥700bn.
Takata's forecast factors in a ¥7bn expense to cover legal and consulting fees, but does not include other costs related to recalls.
The profit forecast compares with a loss of ¥29.6bn in the just-ended financial year, when the company booked a special loss of ¥58.7bn mostly to cover recall costs.
Takata is working with experts, including scientists at Germany's Fraunhofer Institute, to ascertain the root cause of the air bag defects.
The company said on Friday that tests were continuing, adding it was unclear when the external probe will be completed, Reuters reported.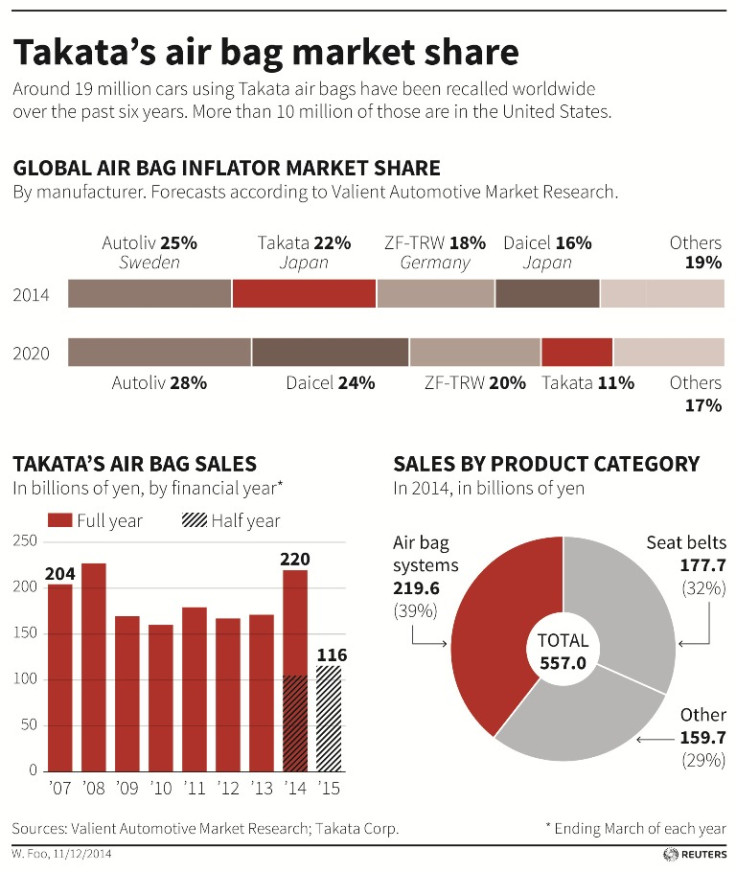 Market share as of 11 December, 2014.
Reuters
Separately, a consortium of 10 automakers led by Toyota Motor has mandated engineering firm Orbital ATK to independently test Takata's air bag inflators.
Takata's stock has gained some 5% in Tokyo trade so far this year.
Takata CFO Yoichiro Nomura said: "We are aware that there are risks but we are not able to reasonably calculate the potential cost so we cannot include them in our balance sheet or our forecast."
Six deaths have been linked to the faulty air bag inflators so far, all on cars made by Honda Motor.
In February, US regulators imposed a $14,000 per-day fine on Takata for failing to fully cooperate with an investigation of its defective air bags.
Around 25 million cars have been recalled worldwide since 2008 over the air bags that erupted with too much force, spraying shrapnel inside the car.
© Copyright IBTimes 2023. All rights reserved.