Asian markets round-up: Bourses trade lower as bond woes rise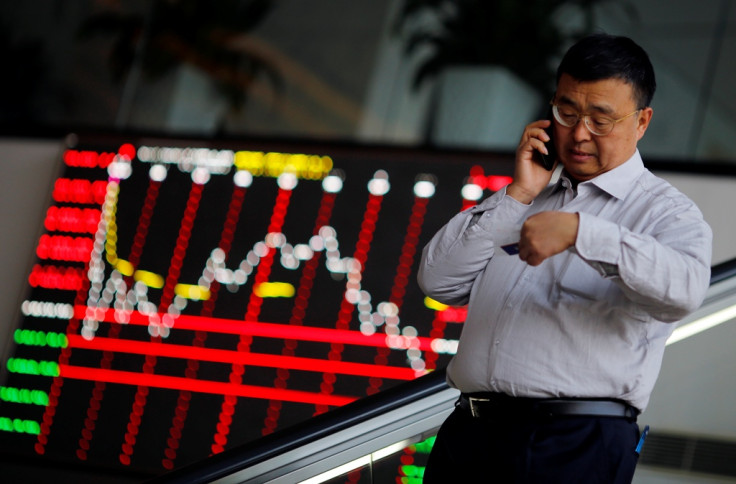 Asian markets traded lower on 6 May after a sell-off in global sovereign bonds fuelled concerns about profit-taking in other asset classes.
The Shanghai Composite finished 1.62%, or 69.44 points, lower at 4,229.27.
Hong Kong's Hang Seng finished 0.41%, or 114.63 points, lower at 27,640.91.
Australia's S&P/ASX finished 2.30%, or 134.30 points, lower at 5,692.20.
South Korea's Kospi finished 1.30%, or 27.65 points, lower at 2,104.58.
India's S&P BSE Sensex finished 2.63%, or 722.77 points, lower at 26,717.37.
Markets in Japan were shut for a public holiday.
Ashish Agrawal, an emerging markets strategist at Credit Suisse in Singapore, told Reuters: "The current selloff in bonds appears to have been led by developments in the Eurozone markets.
"If growth prospects stay intact, it will be too early to conclude that this weakness in bonds will have an impact on other asset classes such as equities."
Market movements
The Shanghai Composite has rallied some 75% in the past six months, while the Hang Seng has added some 17%.
That has prompted regulators to warn new retail investors to "act according to their ability". And market watchers believe the world-beating rally in the world's second-largest economy could be in for a breather and that investors "ought to be careful".
Vasu Menon, vice president of Wealth Management, OCBC Singapore, told CNBC: "Valuation wise, the Chinese stock market looks stretched after running on the back of euphoria and expectations that the central bank will cut interest rates. There is a lot of euphoria and that's what worries me."
Elsewhere, the ASX was pulled down by a selling of banking stocks and by speculation that the Reserve Bank of Australia (RBA) could halt its easing cycle, after the central bank put out surprisingly upbeat comments on 5 May.
On the Kospi, brokerages led losses.
Meanwhile, the Sensex finished at its lowest close so far this year.
Strong selling on algorithmic trading platforms and continued offloading by foreign investors amid retrospective tax woes pulled down the benchmark index, Reuters reported.
Company stocks
In Sydney, Commonwealth Bank of Australia, the nation's largest lender by market value, finished 5.85% lower after it reported flat third-quarter cash earnings.
Rivals Westpac, National Australia Bank and ANZ lost 3.66%, 2.68% and 2.67% respectively.
In Seoul, Daewoo Securities and Samsung Securities tanked 11.78% and 9.49% respectively.
Mobile carrier SK Telecom lost 3.55% after it posted a lower-than-expected first-quarter net profit of 65.6% on year.
Samsung Electronics shed 2.71%.
In Mumbai, ITC, British American Tobacco's Indian associate, shed 2.49%.
JLR-parent Tata Motors lost 2.40%.
China PMI data
On the data front, the HSBC/Markit China services purchasing managers' index (PMI) rose to a four-month high of 52.9 in April from 52.3 in March, steadying above the 50-point threshold that separates expansion from contracting activity.
Annabel Fiddes, an economist at Markit, said in a statement: "The latest set of PMI data indicated that Chinese service sector companies had a strong start to Q2, with activity and new orders both rising solidly in April. However, a downturn in manufacturing operating conditions led to a weaker expansion of overall business activity in April, with composite output rising at the slowest rate in three months.
"Furthermore, sustained job shedding at manufacturing firms offset a modest rise in service sector staff numbers, leading total employment to fall for the second month in a row. This suggests that, despite recent stimulus measures, such as cuts to banks' reserve ratios and lending/deposit rates, more measures may be required to ensure the economy does not slow further from the 7% annual pace of growth registered in Q1."
© Copyright IBTimes 2023. All rights reserved.