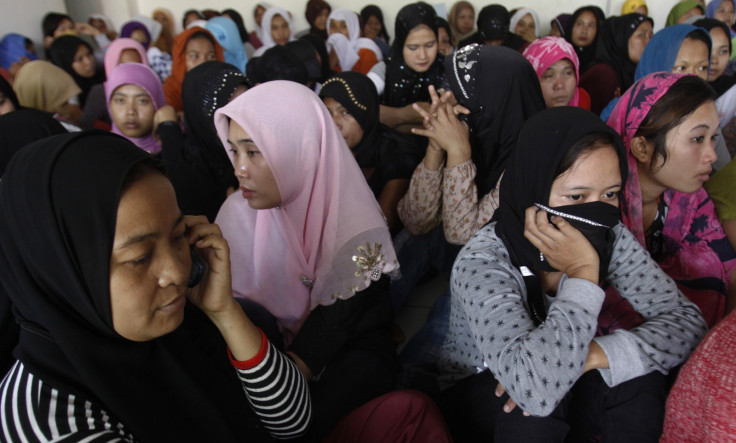 Indonesia will stop sending new domestic workers to 21 Middle Eastern countries, reports said on Tuesday.
Jakarta has long denounced the treatment of Indonesian maids in the Middle East, and the decision comes less than a month after Saudi Arabia -- a major destination for Indonesian domestic workers -- executed two Indonesian maids, without official warning.
On 15 April, 47-year-old Siti Zainab Binti Duhri Rupa was beheaded after being convicted of stabbing and beating to death her employer's wife, Noura al-Morobei, in 1999.
Migrant Care, an NGO which campaigns on behalf of Indonesian expatriate workers, alleged that Zainab, who had a suspected mental illness, had been acting in self-defence against an employer who had abused her.
Before her arrest, she had sent two letters in which she said that al-Morobei and her son had been cruel to her.
Two days later, Karni binti Medi Tarsim, 37, was also beheaded after being found guilty of killing her employer's four-year-old child in 2013.
The foreign ministry summoned the Saudi ambassador to Indonesia after both executions, arguing Jakarta had not been informed beforehand.
Indonesian maids to stay away from 21 countries
Indonesia's ban, which will come into effect in three months' time, affects countries including Saudi Arabia and United Arab Emirates, Qatar, Bahrain and Egypt, the manpower minister Hanif Dhakiri was cited as saying in local media.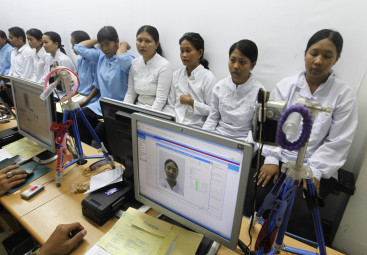 "According to the law, the government has the right to stop the placement of migrant workers in particular countries if it is believed that their employment degrades human values and the dignity of the nation," Dhakiri was quoted as saying by state-run news agency Antara.
He said there were "many problems" with Indonesians working abroad related to "labour norms and human rights violations".
Jakarta had already placed a moratorium on sending new helpers to Saudi Arabia in 2011 following the beheading of a worker.
The new ban is meant to be permanent, but maids already working in these countries will be allowed to stay and continue in their roles.
Hundreds of thousands of Indonesians leave home to work in Saudi Arabia, and are part of a 6 million strong foreign labour force based in the oil-rich gulf state.