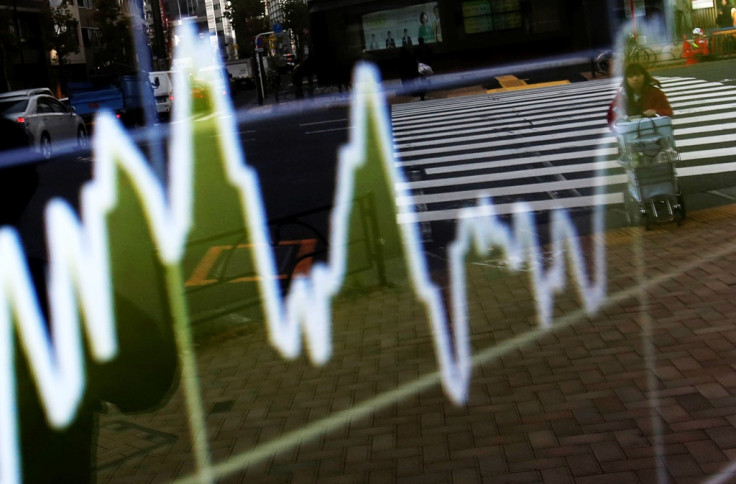 Asian markets outside Australia and South Korea traded higher on 8 May, buoyed by speculation that Beijing will roll out more easing measures following dismal economic data, and a positive handover from Wall Street.
The Japanese Nikkei finished 0.45%, or 87.20 points, higher at 19,379.19.
The Shanghai Composite finished 2.28%, or 93.70 points, higher at 4,205.92.
Hong Kong's Hang Seng finished 1.05%, or 287.37 points, higher at 27,577.34
Australia's S&P/ASX finished 0.20%, or 11.10 points, lower at 5,634.60.
South Korea's Kospi finished 0.26%, or 5.48 points, lower at 2,085.52.
India's S&P BSE Sensex finished 1.90%, or 506.28 points, higher at 27,105.39.
Market movements
The Shanghai Composite ended a three-day losing streak despite the release of weaker-than-expected trade data.
China's exports unexpectedly dropped 6.4% in April from a year ago, while imports plunged a deeper-than-forecast 16.2%, fuelling expectations that Beijing will swiftly roll out more stimulus to prevent a sharper economic slowdown.
ANZ Research said in a note: "China's trade data disappointed again in April. The exports in terms of RMB declined by 6.2% y/y in April, after a sharp drop of 14.6% in March. Shipment to the US rose 3.1% y/y in April, up from -8.0% in March. Exports to the EU and Japan fell by 10.4% y/y and 13.3% y/y respectively, compared with -19.1% and -24.8% in March."
Capital Economics said in a note to clients: "A weaker-than-expected recovery in export growth suggests that foreign demand has softened going into Q2. Domestic demand also appears subdued, though the contraction in imports is still largely explained by lower commodity prices."
The ASX was pulled down by resources stocks and the Reserve Bank of Australia (RBA)'s dismal growth and inflation forecasts.
The central bank expects the Australian economy to expand by 2.5% in 2015, compared to the 2.25% to 3.25% growth rate forecast previously. It expects the economy to grow at 2.75% to 3.75% in 2016, down from the 3% to 4% growth rate forecast earlier.
ANZ Research said in a note: "While the RBA refrained from including an explicit easing bias in today's Statement on Monetary Policy, the downward revisions to the RBA's growth and inflation forecasts imply that the RBA retains a 'soft' or 'implied' easing bias. The core view of ANZ Research is for monetary policy to now remain on hold for an extended period."
Elsewhere, the Sensex was buoyed by news that New Delhi has set up a panel to suggest ways to resolve the minimum alternate tax (MAT) row and some other tax issues.
Company stocks
In Tokyo, Nintendo surged 7.17% a day after the video-game maker posted its first profit in four years.
In Shanghai, China Shipbuilding Industry gained 2.93%.
In Sydney, Santos and Woodside Petroleum lost 4.87% and 3.59% respectively. Fortescue Metals and BHP Billiton lost 3.10% and 1.85% respectively.
In Seoul, top cosmetics maker AmorePacific lost 3.06% post a 10-for-1 stock split.
Samsung Electronics lost 2.34%.