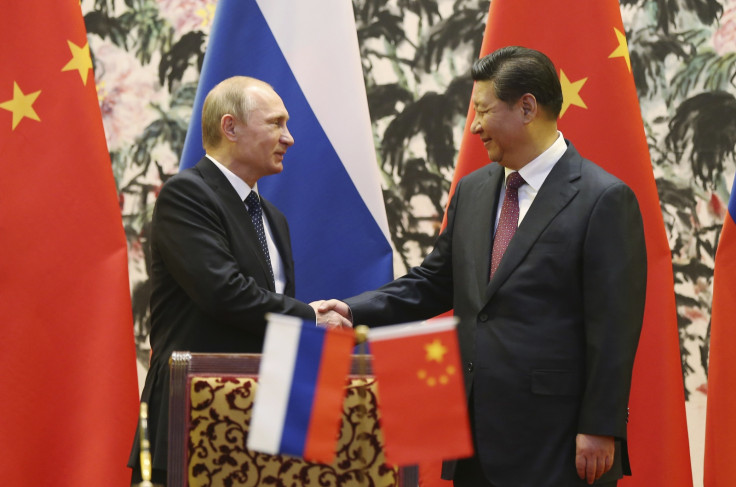 Chinese President Xi Jinping is set to hold key talks with his Russian counterpart Vladimir Putin in Moscow later in the day.
The Kremlin has said the Chinese leader is in the Russian capital at the invitation of Putin. More than 40 agreements ranging from security to the economy and energy are expected to be signed by the two leaders as they are poised to boost Sino-Russian ties.
During the talks, Xi and Putin are also likely to discuss a range of international political issues alongside expanding the two countries' strategic cooperation.
Xi will be in Moscow from 8 to 10 May to attend Russia's military parade marking the 70th anniversary of World War II.
Xi will also meet Russian Prime Minister Dmitry Medvedev during his visit.
The Chinese leader had left Beijing to visit Kazakhstan before arriving in Moscow. On the third leg of the tour, he will make a two-day trip to Minsk at the invitation of Belarusian President Alyaksandr Lukashenka.
Under intense pressure and economic sanctions over the Ukrainian crisis, Russia has been moving away from the West and aims to strengthen relations with Asian countries, especially China.
"Russia has relaxed its stance on energy deals, Chinese investments, and high-grade arms sales in order to solicit greater economic support from Beijing. China has therefore been able to capitalise on the Ukraine conflict to make a few important breakthroughs in the bilateral relationship," Andrew Small, a fellow with the Asia programme of German Marshall Fund of the United States, was quoted as saying by Deutsche Welle.
Putin will reciprocate Xi's visit in September this year when Beijing will hold its own military parade to commemorate the end of World War II. This will be the first time a Russian leader will attend such an event in China. Despite the enhanced cooperation between the two countries, minor issues remain which both Beijing and Moscow are keen on ironing out.