While Asian stock market indices were trading mixed on Wednesday (22 June), the Shanghai Composite Index, was up 0.48% at 2,892.37 as of 5.58am GMT. This followed a positive close on Wall Street overnight and comes ahead of the 23 June EU referendum.
A few polls over the weekend suggested that the support for the 'remain' campaign was gathering momentum. However, a telephone poll conducted by market research agency Survation on Monday (20 June) revealed that there was equal support for both the 'remain' and 'leave' campaigns.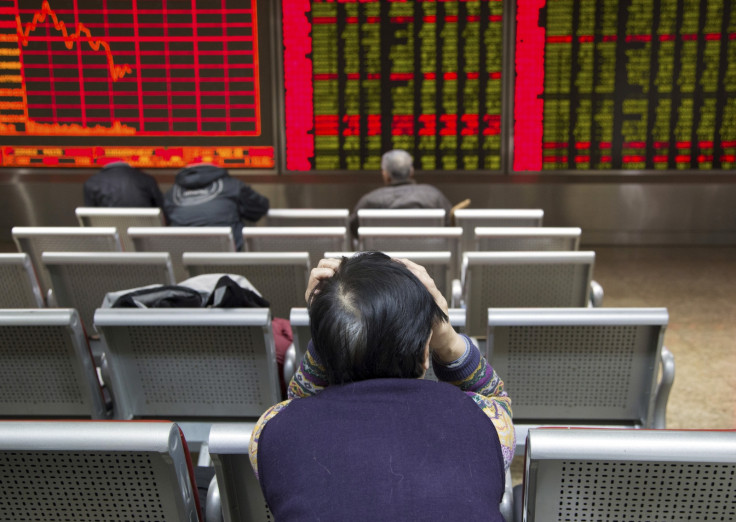 Sally Auld, a fixed income and foreign-exchange strategist at JPMorgan, said: "I'm not sure market levels are going to change much in the next 36 hours. It seems to be a widely accepted consensus that probably the best thing to do is to reduce risks, stay on the sidelines, wait and see what happens later this week and then proceed from there."
While investors were concerned over Brexit, Federal Reserve Chair Janet Yellen on Tuesday (21 June) struck a cautious tone on future increases in interest rates. She said the American central bank's decision to increase the rates would be directly related to a rebound in hiring as that would convince US policymakers that their economy isn't slowing down.
Tohru Yamamoto, chief fixed income strategist at Daiwa Securities, said: "A couple of months ago, Yellen was cautiously optimistic. Now she appears cautious while trying to be optimistic. Judging from her comments, a rate hike in July is completely off the table. It is questionable whether the Fed can have enough solid economic data to back up a rate hike even by September."
Indices in the rest of Asia traded as follows on 22 June at 6.10am GMT:
| | | | | |
| --- | --- | --- | --- | --- |
| Country | Index | Price | Up/Down | %Change |
| Hong Kong | Hang Seng Index | 20,784.58 | Up | 0.56% |
| Japan | Nikkei 225 | 16,093.66 | Down | 0.46% |
| South Korea | KOSPI | 1,989.56 | Up | 0.35% |
| India | CNX Nifty | 8,214.45 | Down | 0.07% |
| Australia | S&P/ASX 200 | 5,270.90 | Down | 0.07% |
Overnight (21 June), the Dow Jones Industrial Average closed at 17,829.73, up 0.14%, while the FTSE 100 closed at 6,226.55, up 0.36%.
Among commodities, oil prices gained after the American Petroleum Institute said crude inventories had declined by 5.2 million barrels for the week ended 17 June. While WTI crude oil was trading 0.70% higher at $50.20 (£34.18,€44.56) a barrel, Brent crude was trading 0.63% higher at $50.94 a barrel at 6.18am GMT.