Most Asian stock market indices were trading lower on Monday (26 September), with the Shanghai Composite down 1.68% at 2,982.93 as of 6.55am GMT amid investor concerns over the first US presidential debate which is scheduled to take place later in the day.
This will be the first of the many debates before the actual elections on 8 November. Such debates between Republican Donald Trump and Democrat Hillary Clinton are said to influence America's voters. Asian investors are said to be more concerned about the opinion the two presidential candidates have on free trade.
Angus Nicholson, a market analyst at brokerage firm IG, was cited by CNBC as opining: "A 'good' performance by Trump could see a rally in safe haven assets, Japanese government bonds/yen, gold, German bunds, and that further yield compression conversely may actually assist long duration 'riskier' assets such as emerging markets, high yield bonds and US equities."
Meanwhile, a former chief economist of the International Monetary Fund (IMF) has cautioned that the China slowdown is the biggest threat for the global economy. "China is going through a big political revolution...And I think the economy is slowing down much more than the official figures show," he was quoted as saying by the BBC.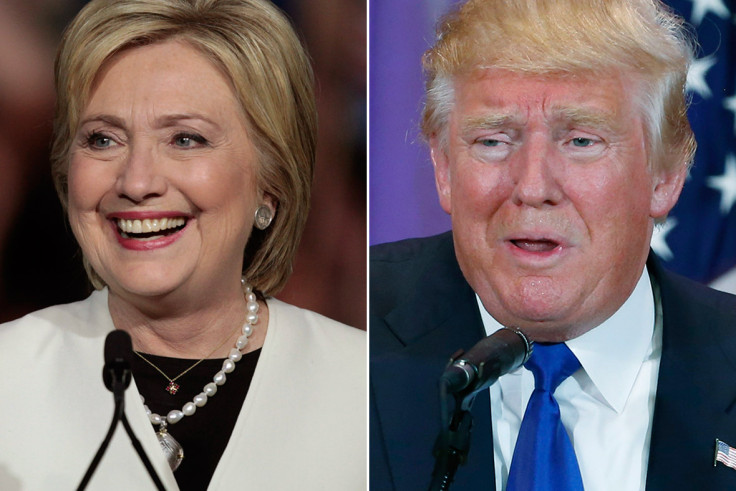 On the US elections, Ken Rogoff said: "I am certainly nervous, probably much more about a Trump victory, just because of not knowing what's next...I don't like the [protectionist] trade policies of either candidate. I think free trade has benefited the States immensely in its leadership position. So watching as an economist, this has been a painful election."
Indices in the region were trading as follows at 7.10 am GMT:
| | | | | |
| --- | --- | --- | --- | --- |
| Country | Index | Price | Up/Down | %Change |
| Hong Kong | Hang Seng Index | 23,379.63 | Down | 1.30% |
| Japan | Nikkei 225 | 16,544.56 | Down | 1.25% |
| South Korea | KOSPI | 2,047.11 | Down | 0.34% |
| India | CNX Nifty | 8,769.05 | Down | 0.71% |
| Australia | S&P/ASX 200 | 5,431.40 | Up | 0% |
Last week (23 September), the FTSE 100 closed 0.03% lower at 6,909.43, while the Dow Jones Industrial Average closed lower by 0.71% at 18,261.45.
Among commodities, oil prices gained amid news that Opec members would discuss a production freeze at a meeting in Algeria. Ministers from the Opec nations are to meet on the sidelines of the International Energy Forum from 26 to 28 September. While WTI crude oil was trading higher by 0.49% at $44.70 (£34.52) a barrel, Brent crude was trading 0.57% higher at $46.15 a barrel as of 7.16am GMT.