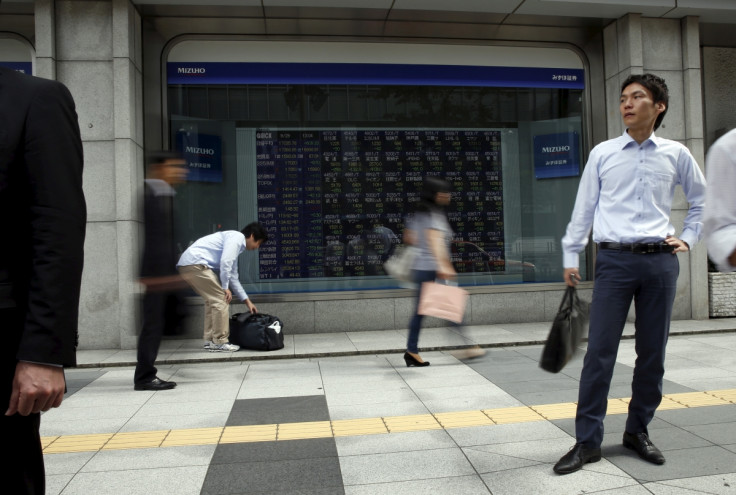 Japanese shares were in positive territory on 1 May, after a report showed that Japan's manufacturing sector expanded at a faster pace in April.
The Nikkei 225 benchmark index climbed 0.4% to 19,281 points in the afternoon session.
A survey released by Nikkei and IHS Markit showed Japan's manufacturing purchasing managers' index (PMI), a key indicator of the country's economic health, rose to 52.7 in April from 52.4 in the previous month.
A reading above 50 indicates expansion in the sector.
The Japanese factory sector has now recorded positive growth for eight successive months, with Markit attributing the latest expansion to rising overseas demand.
"Growth of the Japanese manufacturing sector is being sustained at a healthy clip at the start of the second quarter, with the data remaining consistent with underlying rises in official manufacturing production of around the 2% mark," Markit senior economist Paul Smith said.
"Supported by strengthening overall demand across the South East Asia region, exports are a key driver of growth, particularly for capital goods."
Markets in China, Hong Kong and South Korea are shut for Labour Day.
China slowdown
Official data released by China's National Bureau of Statistics on 30 April suggested that the country's manufacturing sector expanded at a slower pace in April.
The purchasing managers' index came in at 51.2, down from 51.8 in March.
The services sector also slowed, with the services PMI falling to 54.0 from 55.1.
"This on one hand reflects that there's little improvement in underlying demand; on the other hand, the deleveraging effort by the Chinese authorities has started to work," Commerzbank economist Zhou Hao was quoted as saying by Bloomberg.
"In general, China is in the course of monetary tightening and regulation strengthening."
Elsewhere, Australia's S&P/ASX 200 index advanced 0.3% to 5,942 points after a survey from the Australian Industry Group revealed that the country's manufacturing sector expanded at a faster pace in April.