Greece has made good progress on fiscal reforms and is on track to unlock a delayed bailout payment, German Finance Minister Wolfgang Schaeuble has said.
Athens reached a preliminary agreement with its creditors – the European Commission, the European Central Bank and the International Monetary Fund (IMF) – earlier this month to reduce spending on pensions from 2019 and to collect more taxes from 2020.
Creditors had demanded the reforms in exchange for a tranche of €7bn (£5.9bn) in aid that Greece needs to fulfil debt obligations in July.
European officials also resumed an audit of Greece's compliance with bailout conditions on 25 April.
"If the Greek government upholds all the agreements, European finance ministers could complete the review on May 22 and then soon after that release the next tranche," Schaeuble was quoted as saying by Reuters.
"The longer it takes, the more uncertainty will be in the financial markets and economy.
"We negotiated in a very determined fashion and the Greek government said it would adjust the pensions more strongly to the economic situation," the German finance minister added.
"That's not easy – I know that. And it wants to improve the tax collection system so that tax revenues will rise again from 2020."
Greece is part way through its third bailout deal, worth €86bn. The IMF, which has long argued for Athens to be given debt relief, is not financially contributing to the bailout, despite participating in the first two rescue deals.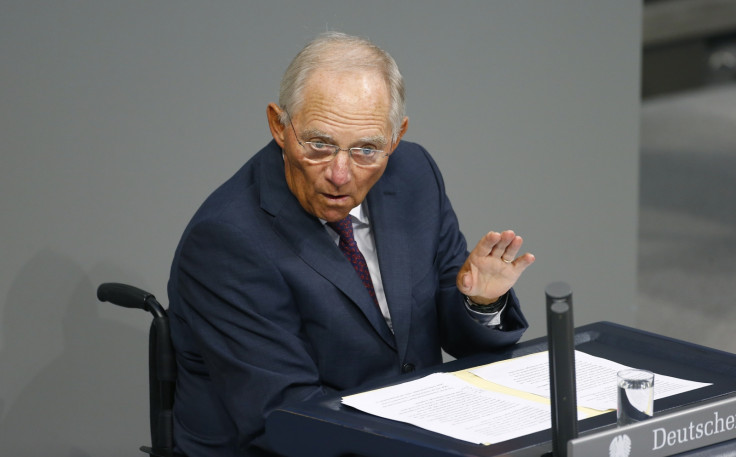 However, providing additional debt relief for Greece is politically unpopular in several European states, including Germany.
Eurogroup head Jeroen Dijsselbloem urged member states to come to an agreement on releasing further financial support for Athens.
"The parliament has my personal strong commitment that we will achieve that deal for Greece in May. It needs to be done in May," he was quoted as saying by AFP at the European Parliament in Brussels.
"The situation in Greece is not good enough. Growth is falling back again.
"Debt relief will be needed to find a solution. That's my opinion and I believe that is shared in the Eurogroup."