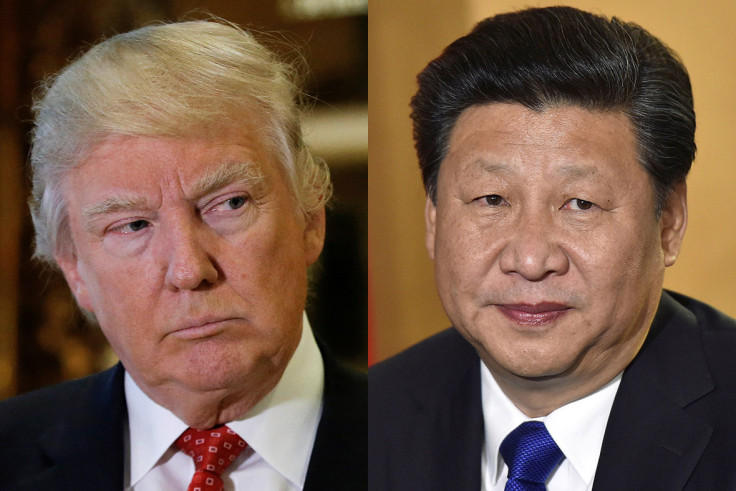 While Asian stock markets were trading mixed on Friday (31 March), the Shanghai Composite was up 0.29% at 3,219.40 as of 4.23am GMT following positive China economic data and US President Donald Trump's tweets over his upcoming meeting with his Chinese counterpart.
On Friday, China reported that its manufacturing Purchasing Managers' Index (PMI), an indicator of the economic health of the manufacturing sector, had climbed to 51.8 in March, up from February's 51.6 and marked the highest levels seen in almost five years.
It also reported an uptick in its services PMI - from 54.2 in February to 55.1 in March. A reading above 50 in both cases represents expansion, while a figure below that indicates contraction.
Japan too reported a mixed set of economic data on Friday. Its core consumer price index, which measures changes in the price level of consumer goods and services purchased by households, rose 0.2% on-year in February, the fastest growth in nearly two years.
The country also reported an improvement in the labour market with the jobless rate declining to 2.8% in the month of February. However, on the downside, Japan said its household spending fell 3.8% on-year in February, missing estimates for a 1.7 fall.
The markets also factored in Trump's meeting with Chinese President Xi Jinping next week. On Thursday, Trump tweeted the meeting will be "a very difficult one". He also said that the US could no longer tolerate massive trade deficits and job losses.
Angus Gluskie, MD of White Funds Management, was cited by CNBC as saying: "The Trump comments on Xi aren't material, although they may weigh slightly on Asian sentiment, with trade discussions, being a known risk in the increasingly protectionist Trump era."
Indices in the region were trading as follows at 4.47am GMT:
| | | | | |
| --- | --- | --- | --- | --- |
| Country | Index | Price | Up/Down | %Change |
| Hong Kong | Hang Seng Index | 24,183.92 | Down | 0.48% |
| Japan | Nikkei 225 | 19,129.57 | Up | 0.35% |
| South Korea | KOSPI | 2,165.64 | Up | 0.05% |
| India | BSE | 29,599.27 | Down | 0.16% |
| Australia | S&P/ASX 200 | 5,880.10 | Down | 0.27% |
On 30 March, the FTSE 100 closed 0.06% lower at 7,369.52 while the S&P 500 index closed 0.29% higher at 2,368.06.
Among commodities, oil prices declined even as Kuwait Oil Minister Essam al-Marzouq supported extending the Opec production cut deal. As of 12.38am EDT, WTI crude oil was down 0.36% at $50.17 (£40.20) a barrel, while Brent crude was trading 0.47% lower at $52.71 a barrel.