China's state-run paper has weighed in on Donald Trump's recent rhetoric against Beijing over the detained US drone and said the communist country "will not exercise restraint" if the president-elect continues to attack Beijing in the way he has been doing so far.
In its editorial on Monday (19 December), the Global Times criticised the US president-elect and said he appears to have no clue on how to lead a superpower. "Trump is not behaving as a president who will become master of the White House in a month. He bears no sense of how to lead a superpower."
The Communist party's mouth-piece indicated that once Trump takes charge of the White House, China can expect the ties between the two economic giants to deteriorate. It also warned of retaliation if Trump continues to target Beijing.
"One thing for sure is that Trump has no leverages to manoeuvre the world, nor can he reshape China-US relations and the way the two major powers interact. Since he has not taken office, China has kept a calm attitude toward his provocative remarks. But if he treats China after assuming office in the same way as in his tweets, China will not exercise restraint," it said.
The article comes a day after the Republican took to Twitter to slam China for taking away a US underwater drone. He accused Beijing of stealing America's drone in international waters and called it an "unpresidented" act, misspelling the word unprecedented. "We should tell China that we don't want the drone they stole back — let them keep it!" Trump tweeted.
In response to the president-elect, who will take over from President Barack Obama on 20 January, the Global Times said: "Even the US military did not use the term "steal" to describe the move by the Chinese navy. Trump's second tweet makes people worry that he will treat China-US relations as child's play."
The article continued that people in China were clueless on whether Trump's attack on their country was to engage in a "psychological war" with Beijing or if he was just being an amateur.
"The Chinese government should be fully prepared for a hard-line Trump. We should show Trump what the one-China policy is and what bottom lines in Sino-US ties he should not touch. Once he does, he is bound to suffer the same losses that he makes China suffer from," the editorial added.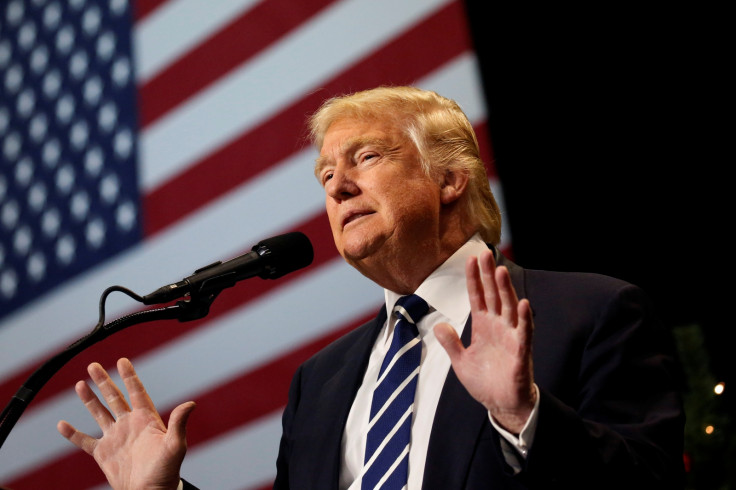 It is not the first time that Trump has received harsh criticism from the state-run tabloid, which is generally thought to be reflecting the view of officials in President Xi Jinping's administration. It had earlier warned Trump against stirring up tensions between mainland China and Taiwan, and to respect its 'one-China' principle after the president-elect breached diplomatic protocol to take a call from Taiwan's President Tsai Ing-wen.
Over the past two weeks, Trump has taken a series of public swipes at Beijing, including for China's military aggressiveness in the South China Sea building "a massive fortress". He had also taken a dig at the communist country for not doing enough to block North Korea's nuclear ambitions. But the most controversial of all has been his stand on the 'one-China' policy.