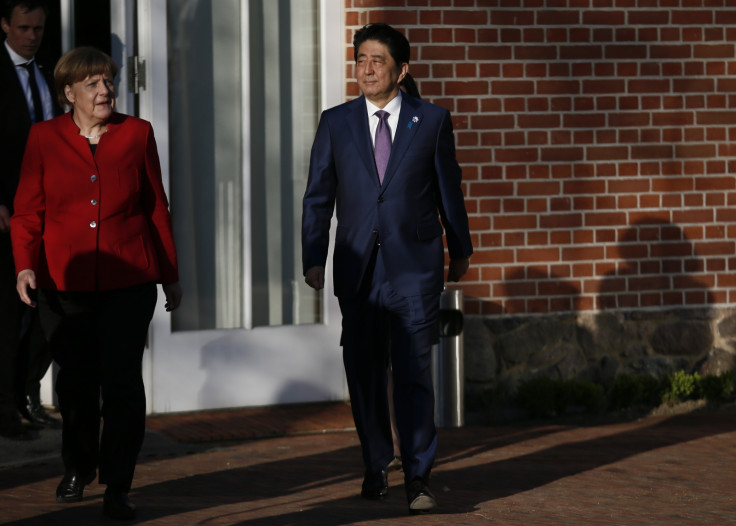 Asian stock markets were trading mixed on Monday (20 March) with the Shanghai Composite up 0.07% at 3,239.57 as of 4.34 am GMT, as investors contemplate highlights of the G20 meeting.
The meeting held over the weekend saw governments and central bank governors from 20 major economies meet in Germany. While they reiterated their warnings against competitive devaluations and disorderly foreign exchange markets, they failed to agree on keeping global trade free and open.
US President Donald Trump has for long been open about his protectionist stance, and the latest meeting indicates a global shift towards protectionism.
Vishnu Varathan, senior economist at Mizuho Bank, was cited by CNBC as saying: "German Finance Minister Schauble bemoaned the omission of "resit all forms of protectionism" in the G-20 communique as US Treasury Secretary Mnuchin preferred to 'reduce excessive global imbalances... promote greater inclusiveness and fairness.'"
Germany and Japan were said to have defended free trade. Both German Chancellor Angela Merkel and Japan's Prime Minister Shinzo Abe called for a quick trade deal between Japan and the European Union.
James Woods, global investment analyst at Rivkin Securities, was cited by Reuters as saying: "Essentially (the G20 outcome was) a result of the US protectionist stance, something Trump has been very clear on and the market is well aware of this... Importantly we saw other leaders such as Shinzo Abe and Angela Merkel come out publicly supporting free trade, and for now the protectionist stance remains constrained to the US. It would be more concerning if this began spreading to other countries."
Indices in the region were trading as follows at 4.57am GMT:
Country
Index
Price
Up/Down
%Change
Hong Kong
Hang Seng Index
24,447.91
Up
0.57%
Japan
Nikkei 225
Holiday
South Korea
KOSPI
2,153.25
Down
0.52%
India
BSE
29,515.63
Down
0.45%
Australia
S&P/ASX 200
5,770.60
Down
0.50%
On 17 March, the FTSE 100 closed 0.12% higher at 7,424.96 while the S&P 500 index closed 0.13% lower at 2,378.25.
Among commodities, oil prices declined amid doubts over the effectiveness of Opec cuts to offset increasing US inventories. As of 12.45am EST, WTI crude oil was down 0.80% at $48.39 (£39.06) a barrel, while Brent crude was trading 0.60% lower at $51.45 a barrel.