The appointment of a billionaire tycoon to the highest office in the nation may be a first in the history of the United States, but among world leaders president-elect Donald Trump is not alone.
When Trump will meet in early July with the G20 world leaders in the German city of Hamburg, he will not be the only one with a business background and a nine-figure bank account. Trump has famously refused to disclose his tax returns, which would give a better understanding of his personal finances, but the worth of his business assets give an indication of the billionaire's wealth.
Forbes estimated his net worth to be $3.7bn in 2016, $800m lower than the previous year. Indeed, Trump is so rich he said he is ready to give up on the president's salary. During an interview with 60 Minutes, Trump said: "I've never commented on this, but the answer is no. I think I have to by law take $1, so I'll take $1 a year." He actually made that promise in September 2015, saying that was "no big deal for me."
With or without the $400,000 presidential salary, Trump's wealth is unmatched among leaders in the Western world. Further afield, he only pales in comparison of the immense wealth of the Saudi Royal family, which is estimated to be around the $1.4tn mark, and Russian President Vladimir Putin, whose fortunes are the subject of wide speculation, but are estimated to be above the $40bn mark.
The individual wealth of world leaders can be hard to estimate, as not all countries require their elected officials to disclose their personal finances. In France it is compulsory for the president to do so, which is how the French learnt their President Francois Hollande was a millionaire, despite famously declaring he "did not like the rich".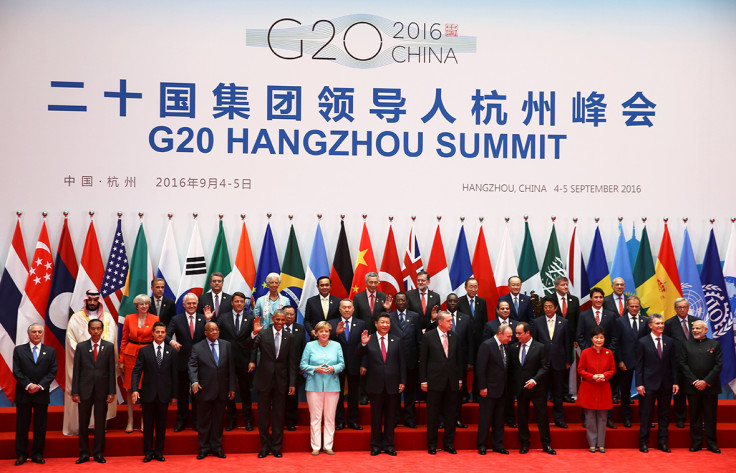 In other G20 countries, the wealth of the president's family is a good indicator of the leader's fortunes. The seven-year-old son of Brazilian president Michel Temer, who succeeded Dilma Rouseff after her impeachment, reportedly owns at least two properties worth over US$555,000. Like Trump, Temer is also married to a younger woman, a former model and beauty queen – but the age difference between Mr and Mrs Temer is almost 43 years, a far cry from Donald and Melania Trump's 24 years age gap.
Trump's personal history also bears some similarity with that of the President of Argentina Mauricio Macri. Macri is the heir to a family that owns one of the largest business conglomerates in the country, the Macri Group, which started in the construction sector. Before he became the country's leader, he was president of the renowned Buenos Aires' Boca Juniors football team, but overall his political career is longer than Trump's, having held public office before running in the 2015 presidential elections.
Trump and Macri are acquainted with one another. In an interview to local media in October 2015, Macri recalled meeting Trump when he was 24 years old to negotiate a $600m-contract and, having spent "millions of hours with him", Macri described his as an "exhibitionist" and he did not believe he could win the election because his positions were "very extreme". Despite being wrong about Trump's chances of victory and his outspoken support for Hillary Clinton, Macri did not fail to congratulate the Republican candidate on his victory, writing on Twitter he was hoping to work together "for the benefit of our people".