Most stock markets across Asia were in negative territory for the first time in a week on 5 July, despite investors expecting central banks in Europe and Japan to roll out monetary stimulus following the Brexit vote.
Tokyo's benchmark Nikkei share average fell 0.7% to 15,659.38 points at mid-day, after data released by Markit showed that the services purchasing managers' index fell one point to 49.4 in June.
A reading below 50 indicates contraction in the sector.
"The main driver behind the fall in output was a marked decline in total new orders, which decreased at the sharpest rate in nearly five years," said Amy Brownbill, an economist at Markit.
"A number of panellists blamed the appreciation of the yen against the dollar as a factor hampering sales, while some commented on the earthquakes that occurred back in April as still having a detrimental effect on demand."
Shares in Hong Kong were down, with the Hang Seng sliding 0.8% to 20,885.84 points.
Rest of Asia
Brent crude prices were down nearly 1% to $49.63 (£37.46; €44.59) per barrel in Asian trading, while spot silver added 2.5% to $20 an ounce as investors flocked to precious metals as a safe haven.
South Korea's Kospi index was down 0.4% to 1,988.19 points, while in Australia, the S&P/ASX 200 benchmark retreated 0.9% to 5,235.70 points.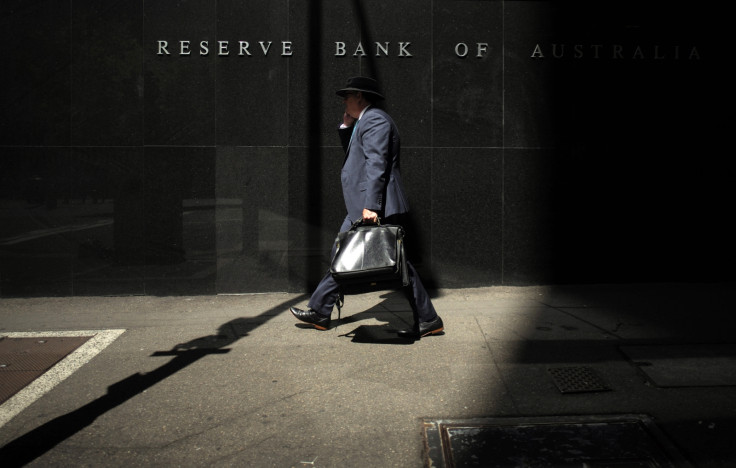 Earlier, the Reserve Bank of Australia opted to keep interest rates steady at 1.75% as widely expected.
"Financial markets have been volatile recently as investors have re-priced assets after the UK referendum," RBA Governor Glenn Stevens said in a statement.
"Any effects of the referendum outcome on global economic activity remain to be seen and, outside the effects on the UK economy itself, may be hard to discern."
Chinese shares bucked the regional trend, with the Shanghai Composite benchmark up by 0.4% at 3,000.66.
The rise was fuelled in part by a private business survey that showed the Chinese services sector grew at its fastest pace in 11 months in June.