Brexit: Asian investors still busy buying in London property market despite EU uncertainty
Asian buyers have not deserted UK property: "The early evidence is that sales are holding up."
Weak sterling following the vote for Brexit in the EU referendum is luring Asian property buyers to the UK despite the political uncertainty, but some lenders are thinking twice about handing out mortgage credit to them. Asian property buyers have flocked to the booming London market in particular over the past couple of years, notably Chinese, Singaporean and Malaysian investors.
United Overseas Bank (UOB) in Singapore, the country's third-largest lender, announced it was pausing its lending to buyers of property in London amid concerns about currency risk and the health of the British economy. DBS, Singapore's largest lender, stopped short of suspending its lending but told clients to be cautious on investing in London property. Other major Asian banks may yet follow by tightening credit.
Enviro Estates, a property firm that helps Chinese buyers in the UK, is still receiving one enquiry an hour from China despite the Brexit vote. These are primarily from buyers relocating to the UK, such as for their children's education, rather than speculative investors. "Our UK market is really quiet but the Chinese desk is quite busy," Daniel Fong-Cown, director of Enviro Estates, told IBTimes UK. He said dealing with UOB – if clients wanted a mortgage – "has proven to be challenging. Actually, pre-Brexit it proved to be a quite challenging area.... Then you're obviously looking at HSBC or Bank of China, which have quite strict criteria for lending."
"From a banking perspective, this [the possibility of Brexit] is just the tip of the iceberg," Sam Ahmed, managing director of Deriv Asia told the BBC. "And banks will look to protect themselves from unintended consequences and adopt a more conservative approach by limiting their exposure for UK-based assets."
Prior to the vote, the Chinese property website Juwai surveyed buyers on their views of Brexit; 71% said there would be either no change or more demand for UK property. The survey results appear to be borne out as sterling tumbles. "Overall, from our experience, we haven't really seen a massive surge or fall in demand," said Katy Warrick, director of London residential research at Savills. "The early evidence is that sales are holding up." She also said Savills had not seen evidence of a mortgage credit squeeze for Asian buyers.
Charlie Ellingworth, founder of the buying agent Property Vision, said his firm has not noticed a sudden spike in Asian buyers despite the sharp fall in sterling's value. He said UOB's decision is "probably a case of them shutting the stable door after the horse has bolted. They're doing that, but there's plenty of other people lending.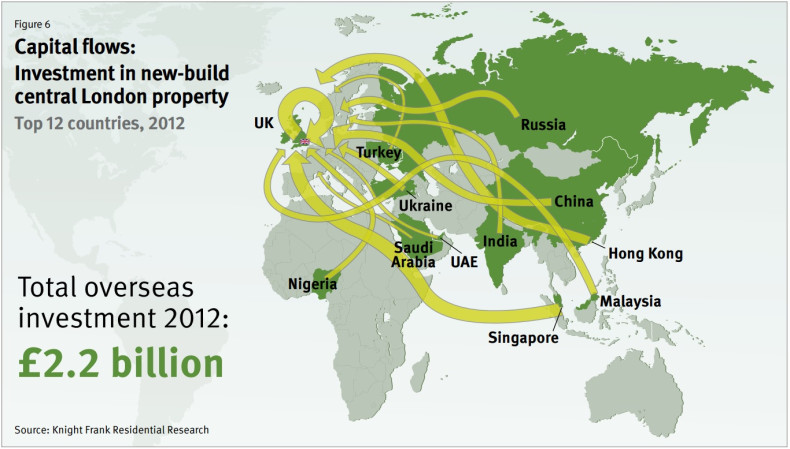 "The two things more important than Brexit are the increases in stamp duty over the past year and probably a lot of reports of oversupply in the market. I think if anything, Brexit will be more of an opportunity than a threat. You've got a currency advantage that you didn't have before."
Black Brick, a buying agent in London, has also not recorded a noticeable increase in Asian interest after Brexit. "We weren't particularly busy in the run up to Brexit with Asian clients because they were facing their own crises at home," said Camilla Dell, managing partner and founder of Black Brick.
"I don't think Brexit has necessarily helped them. So we haven't been inundated with new enquiries from potential buyers to purchase in central London. Where we have been busy is more with clients who are pegged to the US dollar. So obviously US clients, Indian clients, some Middle Eastern clients are very active at the moment. But I can't say we've had a flood of enquiries come through from Asia and I don't think we will."
Dell said UOB is "more concerned about currency risk and the FX situation and sterling getting weak as opposed to London property falling through the floor. We don't anticipate to see lots of London suddenly withdraw from the market. Lenders that lend in sterling are obviously not exposed to the FX risk in the same way that that particular bank is."
"I think there is a lot more windiness about purchases — and I have heard this anecdotally a few times — where people are reluctant to swallow long delays between exchange and completion," said Saul Empson, director of Haringtons, a buying agent. "If you're taking a mortgage, you've got to be damn certain that the mortgage is going to be there when you arrive at completion point. And the trouble is, you're looking at a shifting economic landscape with banks extremely nervous about what the future will hold. If you want to bet your bottom dollar on the one person who is going to really let you down it is always going to be your bank."