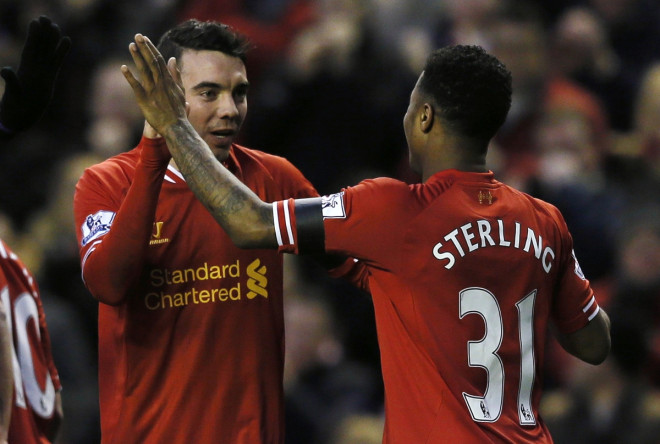 Liverpool striker Iago Aspas has told IBTimes UK that Luis Suarez is the key factor in the resurgence of Brendan Rodgers' side, and claimed that he is already at the same level as Lionel Messi and Cristiano Ronaldo.
The Uruguayan striker is currently leading the race for the Golden Boot award, having already scored 29 Premier League goals – one more than Ronaldo and three more than the Barcelona star.
Aspas, who played against Messi and Ronaldo a number of times during his time at Celta Vigo, is impressed with Suarez's level, saying that he loses nothing in comparison with the La Liga stars.
Asked what is the secret behind Liverpool's title challenge this season, Aspas said without hesitating: "Luis Suarez."
When asked whether Suarez is even more important than Reds legend Steven Gerrard, Aspas replied: "Yes, if Suarez wakes up well we can beat anyone.
"He is at the same level as Messi and Cristiano Ronado, especially considering what he brings to Liverpool and how he intimidates the rivals."
Aspas has struggled this season to secure a spot in Rodgers' line up and with Suarez excelling up front he believes that his only chance to get into the starting eleven is by replacing Daniel Sturridge.
"My dispute is with Sturridge. Luis Suarez is in another level," Aspas admits.
Asked whether it would be possible to play with all three strikers up front, the Spaniard said: "It is very difficult, especially because there are just three strikers in the squad.
"Maybe it could happen in a game when we are losing and we need to score. Indeed, against West Ham I was ready to play with them in the second half but then came the penalty [which put Liverpool 2-1 up] and Rodgers decided to put Kolo Toure instead to defend the result. It is normal."