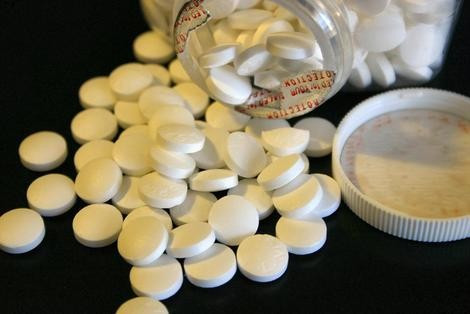 An aspirin a day keeps cancer away, according to a new report. Oxford University researchers have discovered that a daily low dose of aspirin does not only prevent cancer but could also be effective for those with cancer.
Researchers found that aspirin reduces the chances of tumours spreading to distant organs by about 40-50%. This is important because it is this process of spread of cancer, or "metastasis", which most commonly kills people with cancer. This reduction in the risk of cancer spreading suggests that starting taking aspirin after being diagnosed could be beneficial - assuming that the cancer has not already spread.
The research team found that aspirin reduced the risk of death from cancer by 15 per cent. This reduction in risk improved over time, reaching 37 per cent for those on aspirin for five years and more.
"No drug has been shown before to prevent distant metastasis and so these findings should focus future research on this crucial aspect of treatment of patients with cancer that hasn't already spread," said Peter Rothwell, professor at the Nuffield Department of Clinical Neurosciences, in a statement.
Daily low-doses of aspirin also reduced the occurrence of cancer, not just deaths from cancer. The incidence of cancers dropped by around a quarter from three years and onwards, with similar reductions in men (23%) and women (25%).
Previous studies by this team have established that aspirin reduces the long-term risk of dying from cancer, but now researchers have found that aspirin should not be taken for a long time because it can increase the risk of stomach bleeding. They recommended that people take a low dose of aspirin and for a short duration.
"We are not at the stage of recommending aspirin use in everybody, but the guidelines on use of aspirin in the healthy middle-aged population certainly needs to be updated in order to take into account the effects on the risk and outcome of cancer as well as on the risk of heart attacks and strokes," said Professor Rothwell.