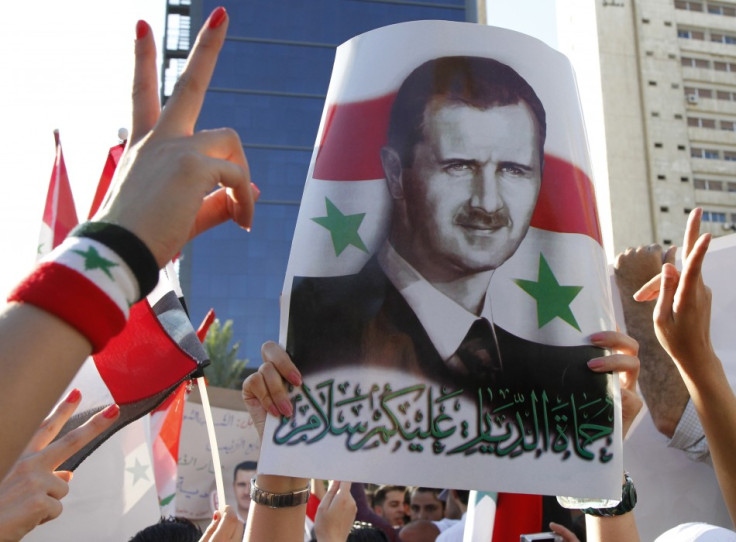 Syrian President Bashar Assad issued a general amnesty on Tuesday, a day after his address to the Syrian nation, in which he promised wide-ranging but vague reforms to counter a three-month popular revolt against his autocratic rule.
It was not the first time that Assad had promised reforms and following his speech, activists and analysts pointed out that the leader had failed to engage with the demands of protesters who for three months have defied a fierce military crackdown in rallying for greater freedoms, posing the gravest challenge to his 11-year tenure.
The Syrian president said on Monday he would ask the Justice Ministry to look into issuing a wider amnesty because, according to meetings he held with local leaders, he "felt that the (first) amnesty was not satisfactory for many...and there is a desire that this (second) amnesty be more inclusive".
The pardon, the second of its kind in three weeks, includes anyone who committed crimes until June 20, the state news agency SANA said. After the first amnesty, Syrian authorities freed hundreds of political prisoners but rights groups say there are still thousands languishing in Syrian jails.
However casting doubts over the full implementation of the new amnesty, rights groups are quick to recall that the crackdown against protesters had in fact intensified straight after the first amnesty was announced on May 31 and hundreds of people have since then been arrested.
Following their leader's address, on Tuesday tens of thousands of Syrians turned out for pro-Assad rallies across the country in support of Assad's address in which he promised reforms that were immediately dismissed by protesters.
State television showed rallies in Aleppo, Damascus, and the southern city of Deraa, where protests against Assad first erupted in mid-March.
People waved the country's tri-color flag, carried pictures of the president and flew red, white and black balloons in the air.
It seemed today that the population had decided to forgive the regime and move forward, despite mass protests dismissing the leader's promises yesterday.
Also, while the leader seemed to be in a forgiving mood, witnesses in Deraa affirmed that security forces opened fire to disperse several thousand protesters in the city's old quarter.
While clearly Assad wants today to have an impact and to be centred on people loving him not loathing him, he once again shows that in his view repression is still the best way forward.
Anti-regime protesters in Mahatta also took the streets in reaction to a pro-government rally and reports that civil servant and army forces in civilian clothes had been ordered to attend pro-Assad demonstration have also emerged.
Following the declarationthat the government had granted amnesty, the Red Cross also announced that Syria has agreed to give the organization greater access to civilian populations and areas caught up in the conflict and is considering its request to visit people who have been arrested.
Jakob Kellenberger, president of the International Committee of the Red Cross (ICRC), said in a statement issued after two days of talks with senior Syrian officials in Damascus: "The discussions focused exclusively on humanitarian issues and were frank and operational."
"The Syrian officials were receptive, and agreed to give the ICRC and the Syrian Arab Red Crescent wider access to areas of unrest," he said. "I will closely monitor how this understanding is put into practice."
The country is now firmly divided into pro and anti-Assad demonstrators, and while people carrying the President's pictures took to the streets of Damascus while pledging their allegiance to him, anti-government protesters also took to the streets shouting "Liar!" and demanded his ouster.
Could the regime be behind the sudden public display of affection? While it remains a possibility that the majority of Syrians have now decided to move forward and trust their president, Assad is an astute politician and it would not be surprising for the team behind him to have asked government employees to demonstrate their support at such a crucial time.