Syria Civil War: Assad 'Ordered' Execution of Turkish Pilots
Two Turkish pilots who died in aircrash targeted by Assad's forces with help of Russia, says secret Syrian intelligence document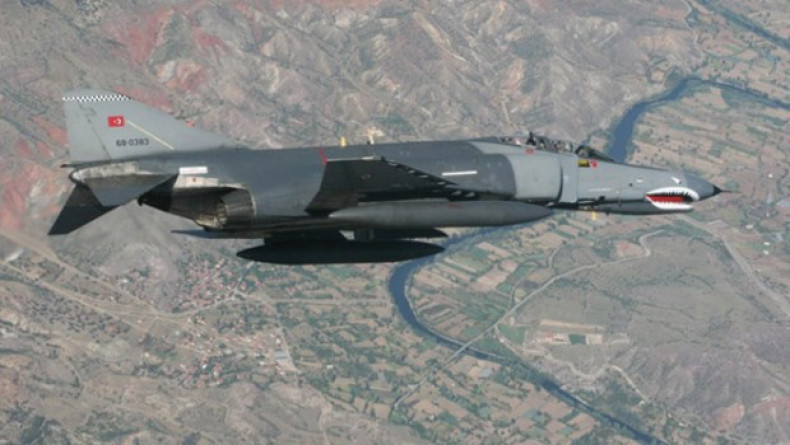 Two Turkish pilots believed to have died in an accidental crash after flying near Syrian airspace were targeted by President Bashar al-Assad's forces and Russia had a hand in their deaths, Syrian intelligence documents have claimed.
A secret document reportedly accessed by al-Arabiya alleges that the Turkish pilots survived the crash only to get killed by Syrian forces.
The incident in June sparked a diplomatic crisis between Turkey and Syria. It took two weeks to find the bodies.
The exact circumstances of the crash, which claimed the lives of Capt Gokhan Ertan and Lt Hasan Huseyin Aksoy, have not been revealed by either side. Turkish forces claimed to have found the bodies in the Mediterranean.
According to the recently released document, Assad's office sent a message to the chief of the Syrian Special Operations Unit, Brig Hassan Abdel Rahman, saying: "Two Turkish pilots were captured by the Syrian Air Force Intelligence after their jet was shot down in coordination with the Russian naval base in [the Syrian city of] Tartus."
"Based on information and guidance from the Russian leadership comes a need to eliminate the two Turkish pilots detained by the Special Operations Unit in a natural way and their bodies need to be returned to the crash site in international waters," the Syrian report continues.
The secret document was accessed with the help of the rebels fighting against Assad. Its authenticity is said to have been verified and more such papers are to come out in the open, according to reports.