China's President Hu Jintao's final weeks as the country's leader are being shaken by a growing chorus of anger directed at high-level officials for abuse of power.
Despite strict censorship of the web, details of party officials' crimes and misdemeanours are emerging online, sparking a wave of protest.
The most recent scandal centres on an army officer who has been suspended for allegedly assaulting a flight attendant. The attendant reported the incident on Chinese microblog Sina Weibo.
Fang Daguo, a military official from the southern city of Guangzhou, and his wife reportedly attacked China Southern Airlines attendant Zhou Yumeng in a quarrel over where to place carry-on baggage.
Fang and his wife, who were flying from Hefei to Guangzhou, "strongly" smelt of alcohol, eyewitnesses told Xinhua news agency.
Fang was initially acquitted but Zhou posted on Sina Weibo photographs of her bruised arms and torn uniform, which sparked growing outrage and demands for firm action against the army officer.
Her account of what happened was re-tweeted more than 30,000 times, Shanghai Daily reported. The local government reopened investigations in the face of online pressure and Fang was suspended from duty.
"Fang Daguo, you have shamed China in front of the world," wrote one blogger, according to Reuters.
The scandal broke soon after one of the president's closest political allies, Ling Jihua, lost his post after his son was revealed to be the driver of a black Ferrari involved in a fatal crash in Beijing.
The identity of the driver of the Ferrari F430 which crashed on a Beijing ring road in March remained a secret until Ling was demoted from head of the general office of the party's central committee.
"The central leadership decided that the scandal over the incident was too serious to allow Ling Jihua to be promoted and Hu Jintao really couldn't resist," a retired party official said.
Rumours that the driver, who reportedly died in the crash, was Ling's son Ling Gu had been circulating on the internet since June but only confirmed after the demotion.
Strong family commitments and public respect are considered essential features for China's ruling party members on their way to the top but the series of scandals has diluted public belief in the system.
With the party's once-in-a-decade leadership handover, the communist government is seeking to clean up its image and restore faith among ordinary Chinese people who see it as out of touch and increasingly corrupt.
There have been a number of high-profile casualties among officials this year but the highest has been senior leader and party rising star Bo Xilai who was stripped of his party responsibilities in the city of Chongqing after his wife was detained and then convicted of the murder of British businessman Neil Heywood.
Up to then, Bo had been widely tipped for a senior government role.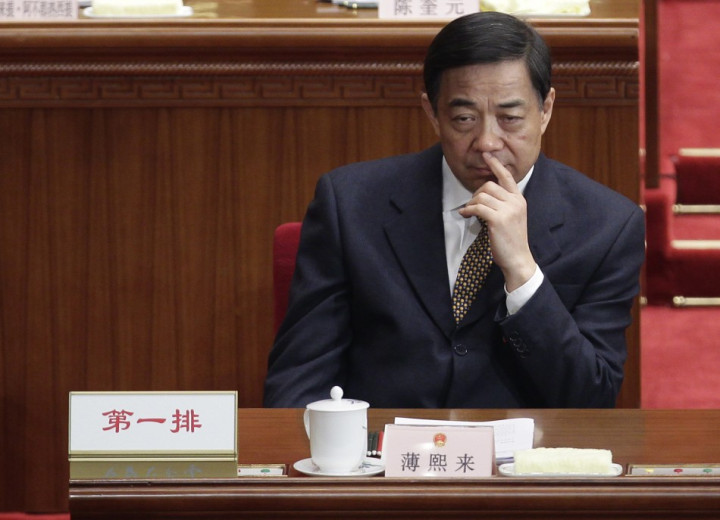 Murder, assault and cover-ups have been only part of the story for China's political elite in 2012. In August more than 100 pictures depicting three men who were recognised as senior Communist party officials and two women participating in group sex were posted on Sina Weibo. One of the three party members was sacked.
Sina Weibo has more than 300 million registered users who post 100 million messages a day.
Containing spreading rumours is increasingly hard in the internet era - even in a country with as tight a rein on news and information as China.
How Hu Jintao's designated successor, vice-president Xi Jinping, handles the issue in a land of 1.3 billion people remains to be seen.
Chinese Sex Scandal: Orgy Pictures of Top Politicians Go Viral on Internet