Aston Martin working on all-electric luxury Rapide with 1,000bhp and 200 mile range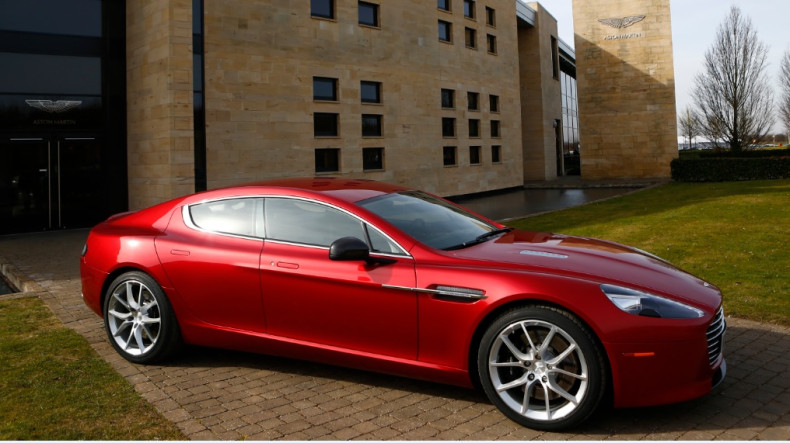 Aston Martin is planning an all-electric version of its Rapide four-door saloon car, with 1,000 horsepower, four-wheel-drive and a range of 200 miles.
To enter a sector of the market above the popular Tesla Model S, the electric Rapide wouldn't have the iconic Aston Martin V12 soundtrack, company chief executive Andy Palmer concedes, but it will apparently weigh the same as the naturally aspirated car, and of course offer zero emissions.
Speaking to AutoExpress , Palmer said the car could go on sale in two to three years' time, and that an engineering feasibility study is already underway with a specialist UK-based engineering company. "Electric power gives us the performance we want, although you won't have a V12 noise - you'll have something that works just as well for a luxury car - silence. And you'll have zero emissions."
Adding an all-electric car to Aston Martin's range would also help secure its petrol-powered future, by lowering the average CO2 emissions across its vehicle portfolio. The company made a similar move in 2011 with the Cygnet, a tiny city car based on the Toyota iQ and with very low emissions, thus bringing down the fleet average. An all-electric Rapide would enable Aston Martin to continue making V8- and V12-powered sports cars.
Palmer claims there won't be a huge difference in weight between the petrol and electric versions of the Rapide, and the latter will have its batteries under the bonnet and along the floor of the car, a feature shared by the Tesla Model S and one which dramatically lowers the car's centre of gravity, improving handling. An inverter would live in the boot and there would be two motors, one powering each axle, producing a total of 1,000bhp, far higher than the petrol Rapide.
Aston Martin is confident a range of over 200 miles is possible, putting Rapide in line with the Model S. But investing in an electric future will be expensive. Based on the current price of batteries - which will no doubt fall over time - the electric Rapide could cost around £200,000, a third more than the petrol car and double that of Tesla's top-of-the-range Model S P85 D.