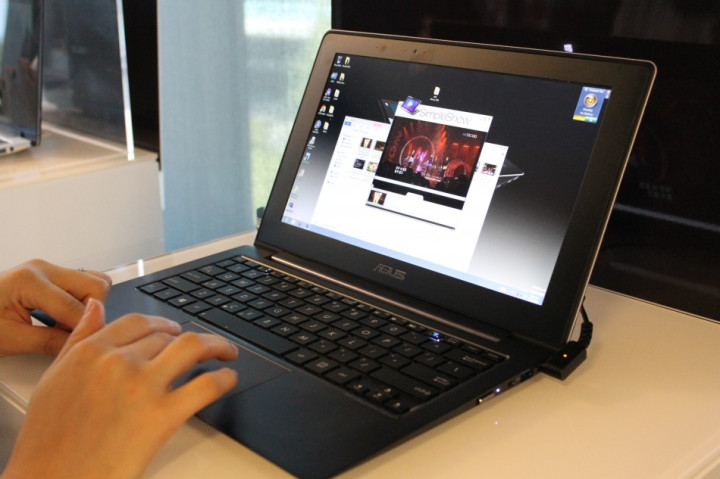 Asus announced a large number of new devices at IFA in Berlin this week, but without a doubt the most unusual is the Taichi, a curious hybrid device that looks just like a regular laptop, apart from having two screens.
One display is as you would expect sitting above the keyboard, while the other is on the outside of the lid, and Asus claims this design lends itself to a wide range of functional uses - and isn't just a gimmick.
An obvious benefit of this design is providing the combination of laptop and tablet in one, without going down the Transformer route of docking a tablet into a detachable keyboard. Instead, the Taichi is one device, and the external display can act as a tablet when the laptop is closed.
We got a first look at Asus Taichi, and while using it as a Windows 8 tablet is clever, it makes for a rather fat and heavy tablet with the lid closed. Carrying that keyboard around whether you like it or not is certainly a compromise, and one we're not sure many consumers would settle for.
Once open as a laptop, the Taichi can run both screens independently of each other, so you could work on a spreadsheet on the inside screen, while someone sat across from you could watch a film or play a touchscreen game on the other.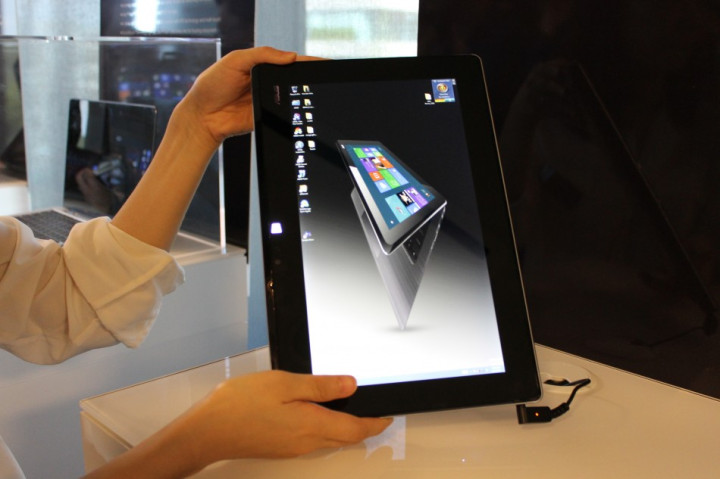 While this sounds impressive in a polished product demonstration, in reality we're not sure if anyone would actually do this, which makes us wonder if the Taichi will ever see production in its current form - it could well be nothing more than a concept of what can be done.
Both screens have a heafty bezel around the outside of them, and while this is fine for the external screen - it gives you somewhere to rest your thumbs - the bezel on the inside screen makes it look smaller than it should be.
It's as if that space could have been filled with a slightly larger screen, a similar annoyance we had recently with the MacBook Air.
During our time with the Asus Taichi we found no problems with the performance and Windows interface felt fast and responsive as we flicked through applications on once screen, while the other played a video.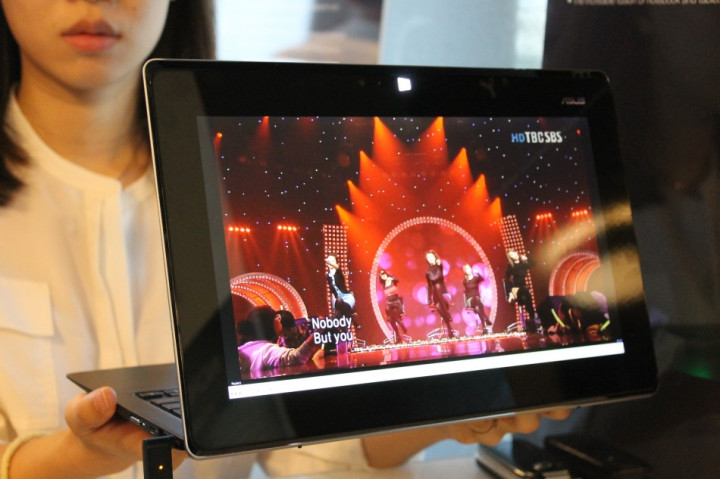 Asus didn't say what the Taichi's battery life is, but we would imagine that more than four or five hours would be a struggle if both screens are being used for the whole time.
We hope the Tachi can carve a niche out for itself, but we have a sneaking suspicion that it won't even make it to production.
Must read: