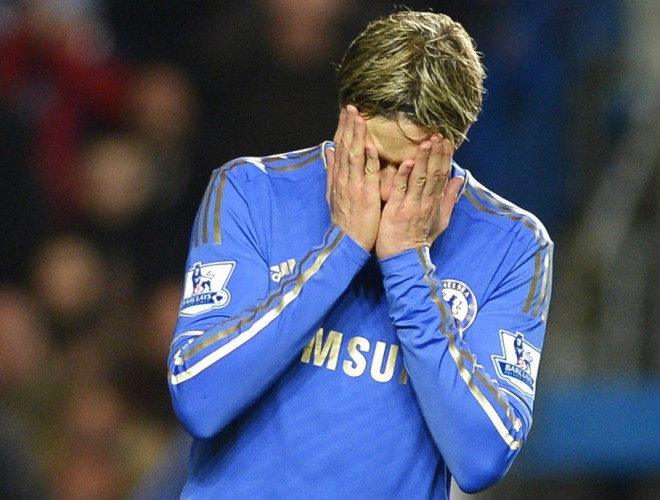 Atletico Madrid are keen to bring Fernando Torres back to the Vicente Calderon ahead of next season, according to English reports.
The Chelsea striker has started just 13 Premier League games this season and has missed six through injury but when he has been fit the Portuguese boss has usually preferred to use Samuel Eto'o ahead of him.
It is well known that Blues boss Jose Mourinho has lost faith with Torres and with Romelu Lukaku returning from a loan at Everton, his first-team chances are likely to soon be non-existent.
Seven years after leaving for Liverpool in 2007, the Spaniard is one of Atletico boss Diego Simeone's top choices to strengthen his attack in the summer, according to The Sun.
However, Blues boss Jose Mourinho has repeatedly said that Chelsea's main goal is to sign a 'nine' next season and therefore El Nino is unlikely to command a starting role at Stamford Bridge.
Torres, who has been on a downward spiral since his move to Chelsea in 2011, revealed last month that Mou has not given him any explanation about his exclusion from the Blues line-up, but he claimed that he is comfortable with his role anyway.
According to Metro, another option for Mourinho would be Atletico striker Diego Costa, who recently made his Spain debut and has managed 29 goals this term.
Costa would cost around £35m, but the Blues would be willing to offer £20m – and former Atletico hero Torres - as part of the deal. Chelsea are expected to make the offer once the season finishes, with the Stamford Bridge club keen to get the Brazilian-born played signed up ahead of the World Cup in Brazil.