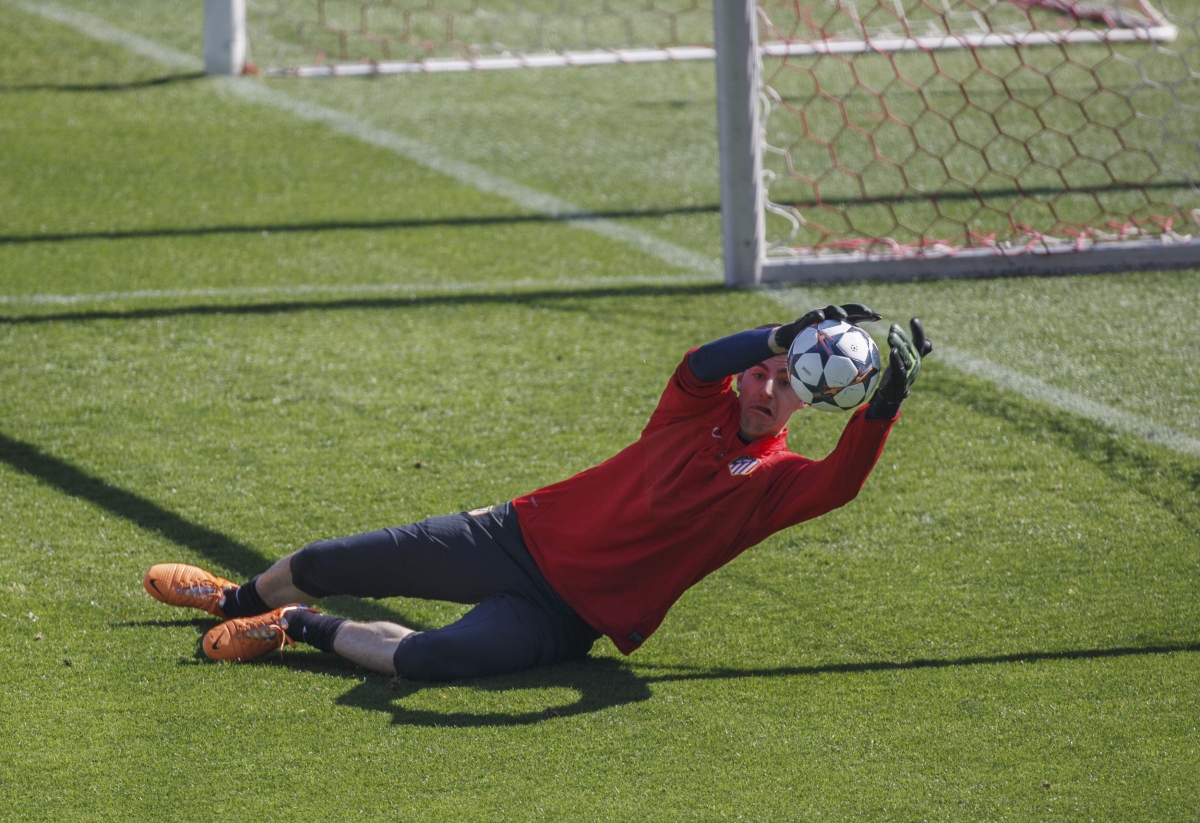 Atletico Madrid will make a bid to sign goalkeeper Thibaut Courtois from Chelsea on a permanent basis at the end of the Belgium international's third season on loan at the Vicente Calderon.
After joining the Blues from Genk in 2011, Courtois has spent every subsequent season on loan at Atletico, where he has built a reputation as one of the finest 'keepers in Europe helping the club to the Europa League in 2012 as well as he Copa del Rey and qualification for the Champions League last term.
This term Atletico have flirted with a bid for the La Liga title while victory over AC Milan on Tuesday saw them reach the quarterfinal of the Champions League for the first time in 17 years.
Courtois has never made an appearance for Chelsea and with 31 year old Petr Cech's standards showing no sign of slipping the Belgian has good reason to assume his Stamford Bridge career could remain in the blocks.
The 21 year old is adamant he will be Chelsea's No.1 upon his return to west London but manager Jose Mourinho – who has already marginalised the now departed Kevin de Bryne and Romelu Lukaku, currently on loan at Everton - has not committed to giving the youngster regular first-team football.
And Atletico, whose finances are not known to be healthy, are hoping to take advantage of the uncertainty over Courtois' future by making a permanent move for the stopper.
"Courtois is an Atletico player until the end of the season. After that, we'll try to sign him if Chelsea want to," club president Enrique Cerezo told AS.
"If he doesn't, we'll look for a formula that will see him continue at Atletico next year."
Reports earlier this season had suggested that Atletico could be willing to allow top scorer Diego Costa leave the club as a makeweight in a deal to ensure Courtois can remain in the Spanish capital on a permanent basis.
Courtois kept the most clean sheets in La Liga in the 2012/13 season and has been linked with a move to Real Madrid among others but the World Cup-bound goalkeeper is adamant such rumours only work to disrupt his relationship with Chelsea.
"I've said it in three or four languages," he said. "Everyone knows these things have been said to destabilise the team.
"I have a deal with Atletico until June 30 and then two more years with Chelsea.
"I want to stay with them. It's okay if people follow my career, but I don't think they'll want to sell me. The press have put this about to destabilise us."