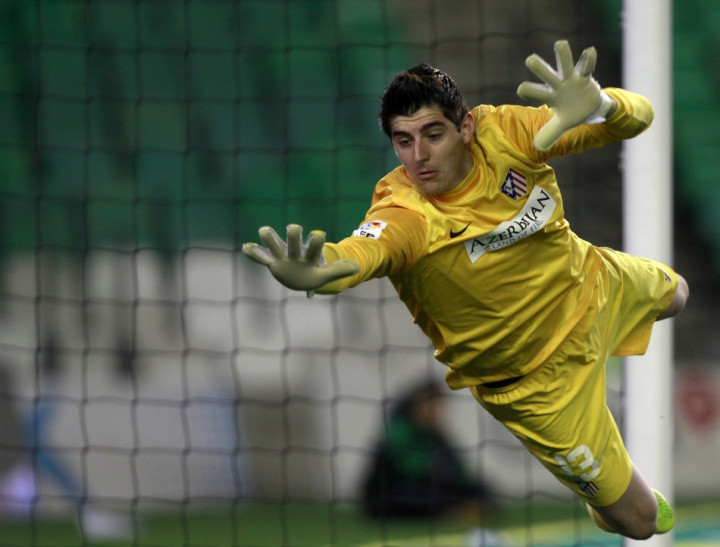 Atletico Madrid president Enrique Cerezo has accused Chelsea of being a problem regarding the transfer of Thibaut Courtois.
The 22-year-old goalkeeper has been on loan at Atletico for the past three seasons from Chelsea. With Petr Cech still holding on to the number 1 jersey at Stamford Bridge, it is not clear if the Belgian will return or spend another year at the Vincente Calderon.
"There's a little problem, which is Chelsea, I imagine if Chelsea wants him to stay for the season, they'll keep him and if not, it's best if we reach an agreement, which is to keep him with us for another season," Cerezo told reporters.
Apart from the Courtois situation, the Blues have been linked with various players belonging to the La Liga champions. Diego Costa is rumoured be moving to London this summer with a reported deal imminent.
Cerezo was critical about the transfer speculation regarding his players and is open to the sale of Atletico players if interested clubs could meet their individual release clause.
"Players play where they want to play and if there's a player who is under contract and wants to play for another team, they already know what they need to do, activate their release clause and leave," he said.
"The transfers are going very well, but I won't name any names, because then the player gets nervous and they leave with a bad feeling."
"For right now, Diego Costa is our player. He's with the national team and when a player is with the national team you can't bother him, we can't say anything and he has to focus on himself, in playing with the Spanish national team. We have not spoken with him," the Atletico president added.
Meanwhile, with all eyes on the World Cup and the transfer window, Chelsea manager Jose Mourinho is back in the dugout. He will be taking charge of a Rest of the World side which will take on England at Old Trafford on Sunday in a charity match.
The teams will mainly comprise football legends and celebrities. Former Blues striker Andriy Shevchenko along with Alessandro Del Piero and Clarence Seedorf make up part of the Rest of the World team. All proceeds raised during Sunday's match will go to Unicef.