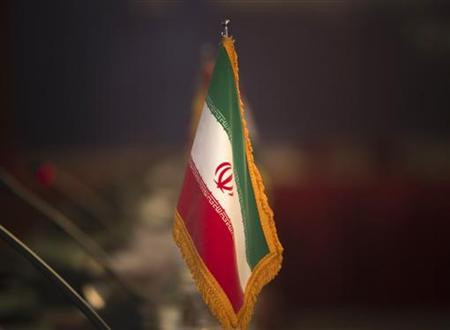 Tensions between the U.S., its allies and Iran are mounting following a string of reports saying that the U.S. are considering attacking Iranian nuclear facilities, with the potential support and participation of both the UK and Israel.
Just a day after The Guardian reported that the UK would be prepared to militarily support a US strike against Teheran's nuclear enrichment programme, reports from Israel also suggested that Prime Minister Benjamin Netanyahu is also pushing for a decisive strike against the Jewish state's arch-enemy.
There also have been allegations in the Israeli media for the last week that Netanyahu had been trying to secure cabinet consensus for an attack on Iranian nuclear installations.
Speculation is now growing after Israel reportedly test-fired a missile from a military base, which the media said probably was a Jericho 3 missile.
The Israeli military however later on issued a statement saying "This drill was part of the scheduled training program for 2011 and is not influenced by the current events."
More disturbing reports however emerged after the Israeli Defence Forces declared that the armed forces had just finished an exercise in Sardinia, Italy, "practicing operations in (a) vast, foreign land" but a senior IDF reportedly said that the test launching of a missile and the joint Air Force exercise with Italy had no connection to the allegations of an Israeli strike on Iran, Israel Radio reported.
The radio station quoted the unnamed IDF official as describing the speculations as "absolute nonsense."
The new allegations surrounding a possible attack on Iran come as the IAEA, the UN nuclear watchdog, is expected to publish a report which sources say could suggest that in just a few years Iran could be able to fabricate its own nuclear bomb.
Thursday, US president Barak Obama, currently in France for the G20 meeting, confirmed he had discussed Iran with French President Nicolas Sarkozy.
"One (issue) in particular that I want to mention is the continuing threat posed by Iran's nuclear program. The IAEA is scheduled to release a report on Iran's nuclear programme next week and President Sarkozy and I agree on the need to maintain the unprecedented pressure
Meanwhile, NATO Secretary General Andres Fogh Rasmussen said Thursday that the alliance has no immediate plans to get involved in the dispute over the Iranian nuclear program.
Israel is currently believed to be the only Middle East country to have a nuclear arsenal and has for long said it would consider a nuclear-armed Iran, as a prominent threat.
The Netanyahu government has widely supported international sanctions surrounding Iran's nuclear programme but with Ahmadinejad's ignoring the warnings, reports seem to suggest that the US, the UK and Israel could now seriously contemplate a much more direct retort.
Observers and officials alike are however afraid that an attack on Iran would be met by swift retaliation from Teheran, with some even saying that Iran's allies such as Hezbollah or Hamas could also join in.
Despite the accusations, however Iran denies it is trying to make a nuclear bomb and instead maintains it only uses its uranium enrichment programme to generate electricity without using its oil supply which it prefers to sell abroad, and to provide fuel for medical reactors.
Speculations of an attack on Iran's nuclear facilities are not new and the potential disaster it would engender has also been widely discussed.
With reports saying such an attack would take place before the next US Presidential elections of next November, a military attack would certainly be ill-timed as tensions in the region are growing and in the last months, Israel has also become more isolated.
Moreover an Iran-Hezbollah-Hamas alliance could certainly provoke chaos, and give the US-UK-Israel coalition a good fight.
Also even if Iran has this year managed to avoid the mass protests of the Arab Spring, Ahmadinejad is far from being a widely popular president domestically and Iranians have repeatedly accused his regime of leading a severe crackdown on dissidents and activists.
An attack on Iran however would enable Ahmadinejad to mobilise popular support for his government and against the foreign attackers, marketing the conflict as a struggle against western imperialism, which would prove very popular in the Middle East.