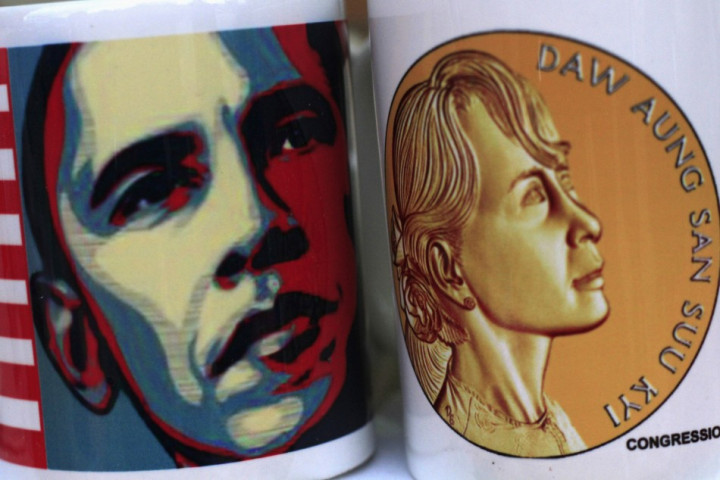 Human rights champion and leader of Burma's National league for Democracy has finally spoken out on the dramatic conflict between Buddhist and Rohingya Muslims in western Myanmar saying widespread violence in Rakhine state is a "huge international tragedy".
Suu Kyi said she had not taken sides on behalf of stateless Rohingya, causing concerns among diplomats and human rights organisations, in order to promote reconciliation after recent bloodshed.
Sectarian tension between Rakhine state's 800,000 Rohingya and their Arakanese Buddhist neighbours exploded in June after allegations that a gang of Rohingya men had raped an Arakanese woman. The Muslims were lynched in response, sparking days of rioting.
About 75,000 people remain in refugee camps and a curfew is still in place in some areas.
"Don't forget that violence has been committed by both sides, this is why I prefer not to take sides and also I want to work towards reconciliation," she told a news channel. She continued: "Is there a lot of illegal crossing of the border (with Bangladesh) still going on? We have got to put a stop to it otherwise there will never be an end to the problem.
"Bangladesh will say all these people have come from Burma (Myanmar) and the Burmese say all these people have come over from Bangladesh."
The 800,000 Rohingya have never been granted citizenship in Myanmar and a 1982 law excluded them from the list of officially recognised minorities.
"Most people seem to think there is only one country involved in this border issue. There are two countries. There is Bangladesh on one side and Burma (Myanmar) on the other and the security of the border surely is the responsibility of both countries," the Nobel laurette added.
The Rohingya, who make up the vast majority of those displaced in the fighting, are described by the UN as among the world's most persecuted minorities.
Meanwhile, president Obama will become the first US president to visit Myanmar in history. During his time in the southeast Asian nation, Obama will meet President Thein Sein and Suu Kyi, who spent nearly two decades in jail and under house arrest.
Obama will hail the country's "remarkable progress" toward peace in Burma.
"We are not naive to this. We understand the dangers of backsliding, and if it happens we'll take note of it," White House National Security Adviser Thomas E. Donilon said at the Center for Strategic and International Studies in Washington. "There's a lot more work to do, but it's a moment when the president really can attempt to lock in the progress that has been made and give a tremendous boost to the reform movement in Burma."