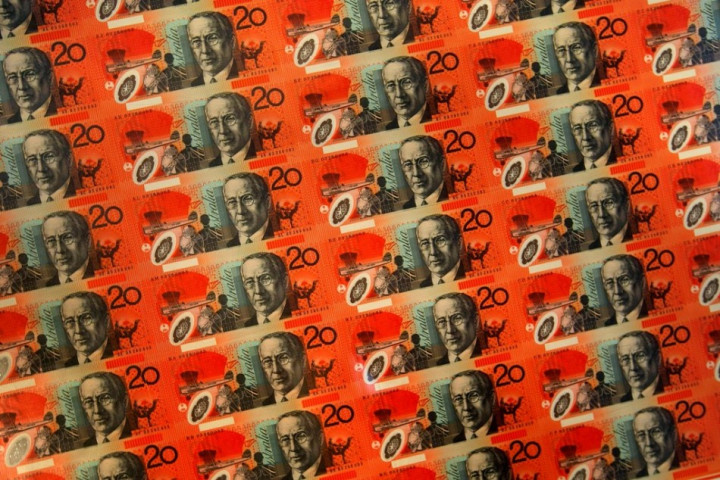 The Australian Dollar dropped to a three-week low on after data showed home loans growth came in less than expected in July and as National Australia Bank's business confidence fell for August.
However, the NAB says that a drop in business confidence in August was expected after the sharp increase in July, and that its still resilient.
AUD/USD fell as low as 0.9250, its lowest since 21 August, from the previous close of 0.9281. With another 14 pips, the pair would have touched a three-month low.
The Aussie dollar has weakened 1.4% since Friday as the US dollar has been continuing its broad rally. The USD index has risen to a new 14-month high of 84.50 on Tuesday.
Home loans disbursals grew 0.3% in July, more than the 0.1% growth in June, but trailing the market consensus of 1.0% growth, Australian Bureau of Statistics said on Tuesday.
Meanwhile, the NAB business confidence index fell to 8 for August from 10 in the previous month, according to a press release from the bank. The Business conditions index dropped to 4 from 8.
The Aussie dollar managed to reverse most of its losses on the day as the NAB continued to show confidence in the growth trajectory of Australia.
"Business confidence remains resilient despite easing a little in August, supported by positive forward orders, subdued cost pressures and more stable consumer confidence. Positive business conditions are also helping despite falling back in the month." the NAB said.
The bank said it still expects Australian economic growth to accelerate to around trend through 2015 and 2016. It said the Reserve Bank policy rates on hold till late 2015 –with the move then up.
Only a sharp deterioration in the labour market, which is anyway not expected, could see rate cuts in Australia, according to NAB.
The September consumer confidence data from Westpac due on Wednesday and the August unemployment data on Thursday are the next data points from Australia this week.
AUD/USD Technical Analysis
The rebound this year by the pair off the 3-1/2-year low of 0.8660 has weakened the downtrend since the July 2011 when it peaked near 1.11.
At this year's high of 0.9507 touched in July, the Aussie dollar was up 7.2% against the greenback, but the pair has been holding a 300 pips range just above 0.9200.
A break below that range will open doors to 0.9090 and then 0.8890 ahead of this year's low of 0.8660, touched in January.
On the higher side, the pair will first target 0.9390 ahead of the 0.9580-0.9760 region. A break of that will significantly weaken the downtrend since mid-2011.
Further north, the main level to watch is 0.9930 ahead of a retest of the parity level.