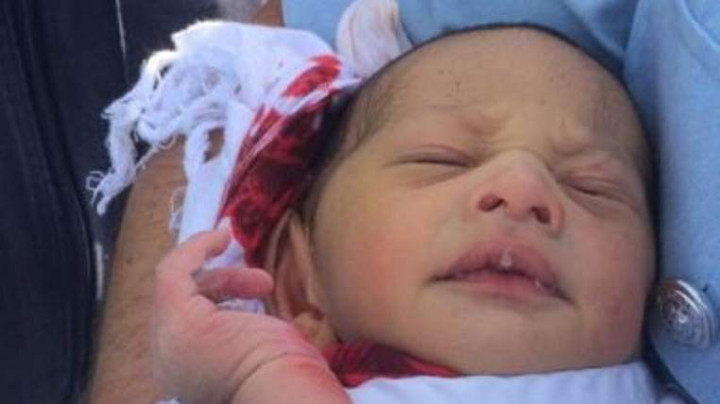 A woman in Austrialia has been charged with attempted murder, after a newborn baby was found abandoned, 2.5 metres down a drain in a Sydney suburb.
Cyclists in Quakers Hill reported hearing crying as they passed by the drain at 7.30am on Sunday (23 November) morning. On opening the drain, they discovered the new born baby, wrapped in a hospital blanket.
One of the cyclists, David Otte, told The Daily Telegraph: "We actually thought it was a kitten at first, but when we went down there we could hear exactly what it was, you could definitely tell it was a baby screaming.
"That baby wouldn't have lasted an hour and a half. That baby had no chance if we and the other people hadn't been there. Something made us find that baby today," he said.
The concrete slab covering the drain was so heavy it reportedly needed several people to lift it. It's believed that the child's mother dropped the baby through a gap in the drain cover.
Quakers Hill duty officer Inspector David Lagats said: "With the assistance of several passers-by we managed to raise a large concrete slab which covers the inspection pit of the storm water drain,
"Officers climbed into the drain and located a baby wrapped in a striped hospital blanket, approximately eight foot down on the bottom of the pit."
"It was disturbing (to see) how the child was placed in the drain. We all thought the worst, but the baby was still alive."
He added: "It would appear the striped blanket is similar to what is wrapped on babies in hospitals. I can also say the umbilical cord had been cut and had been clamped so it appears to have some sort of medical intervention since its birth."
Inspector Lagats said the baby boy, who is a few days old, may have been in the drain since Tuesday (18 November). There were no signs of physical injury, but the baby was malnourished and remains in a serious, but stable condition in hospital.
"It's a horrific incident... but with all the teamwork from the bystanders too, it was a good result and hopefully the child will survive," the police officer said.
"We're just thinking about the little fella, he's a beautiful, beautiful baby."
The 30-year-old mother was tracked down after police made door-to-door enquiries and checked hospital records.