People from South Pacific nations joined environmental activists attempting to halt shipping at the world's largest coal export terminal by forming a blockade with canoes, surfboards, and kayaks.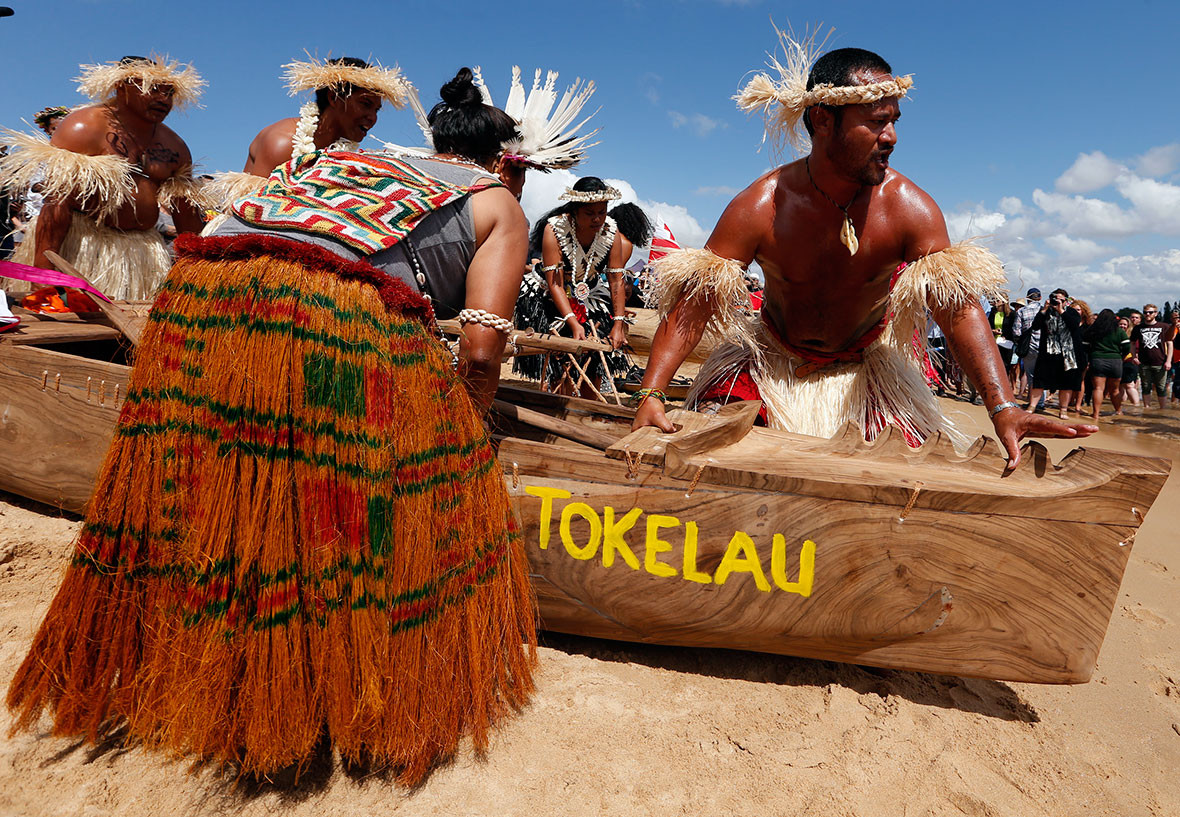 The action, staged at the harbour entrance to the Port of Newcastle, north of Sydney, briefly interrupted a petroleum tanker heading to open waters under police escort but failed to bring any coal vessels to a halt.
Nonetheless, organisers from the 350.org environmental group said it underscored concerns that the burning of coal mined in Australia was having devastating effects in the South Pacific.
Some experts say climate change will cause higher tides that will swamp lower-lying Pacific islands and present other challenges such as coral bleaching and an increase in storms and cyclones. The island nation of Kiribati has a population of more than 100,000, but its average height of 2 metres (6-1/2 ft) above sea level makes it one of the countries most vulnerable to rising waters and other climate change effects.
"These expansions are exporting destruction to the islands so that's why we're here. We're trying to change the narrative from 'we are drowning' to 'we are not drowning, we are fighting'," said George Nacewa, a 350.org activist from Fiji.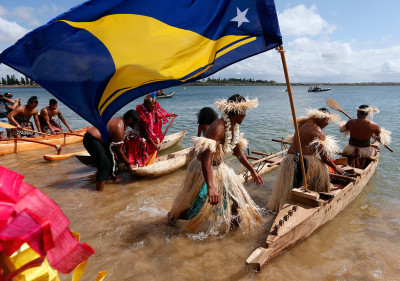 Calling themselves the Pacific Climate Warriors, the demonstrators chanted Methodist hymns before boarding traditional canoes in an attempt to block shipping lanes to and from the port.
They were joined by others on surfboards and kayaks. The flotilla, which 350.org said would stage a peaceful demonstration, was quickly flanked by police on jet skis and in motor boats as a vessel was shepherded out to sea by tugboats.
"It was a bit hairy because the police were bumping my surf ski and I'm not really used to that," said protester Life Lemke. "We live in a friendly country and you should be allowed to do a friendly protest."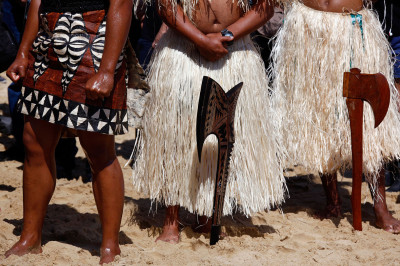 Millions of tonnes of coal mined from collieries owned by BHP Billiton, Rio Tinto, Glencore, and others pass through the port each year.
Newcastle handles more than 4,000 ship movements annually, more than 90 percent loaded with coal, according to the port.
Australian Prime minister Tony Abbott last week declared "coal is good for humanity" while opening a new BHP coal mine.