Indigenous protesters in traditional feathered head-dresses, wielding bows and arrows clashed with riot police armed with tear gas in Brazil's capital. One officer was shot in the leg with an arrow and an exhibition of the World Cup trophy was cancelled.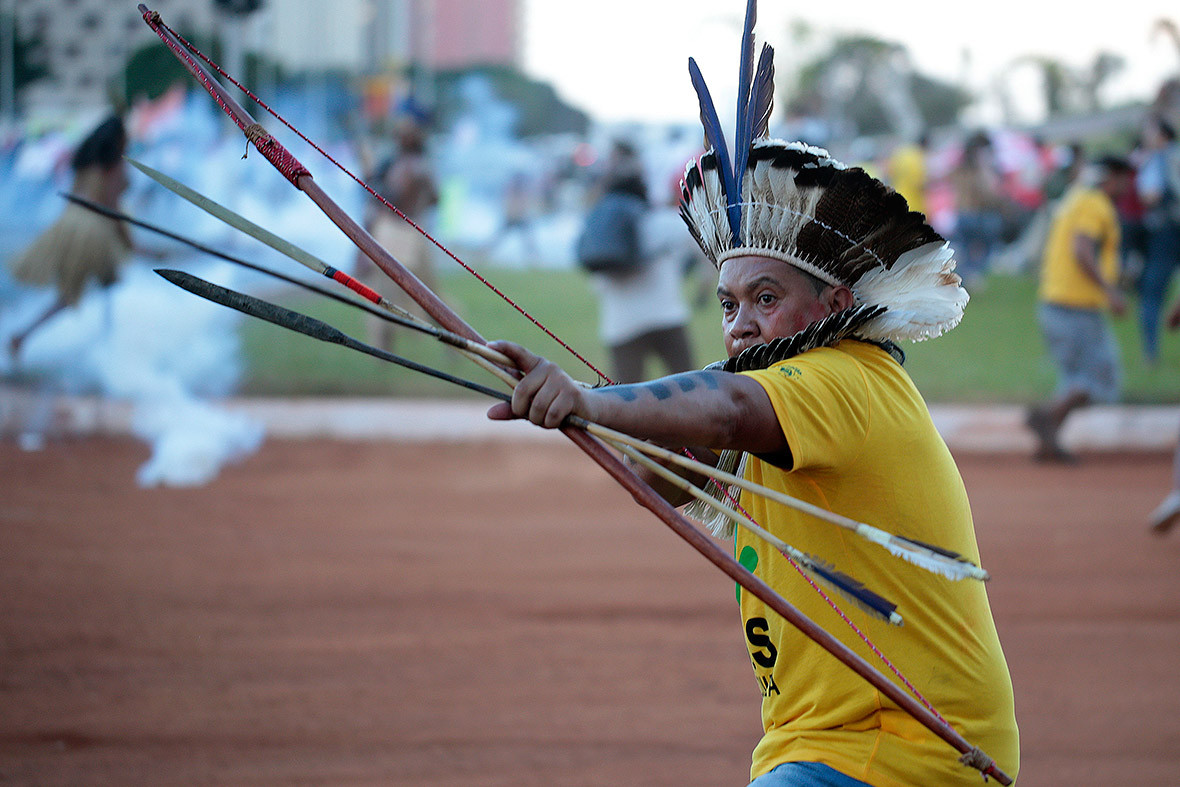 Riot police fired tear gas at protesters as they approached a new stadium that will host World Cup matches. Protesters tossed tear gas canisters back at officers, along with stones and pieces of wood.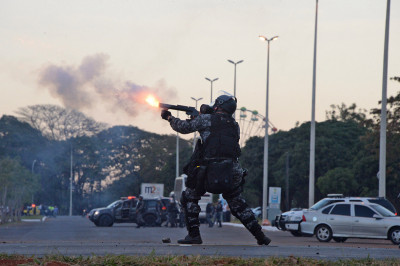 Some of the demonstrators were armed with bows and arrows, and fired a few arrows at mounted police, one of which hit an officer in the leg. Authorities said surgery was required to remove it.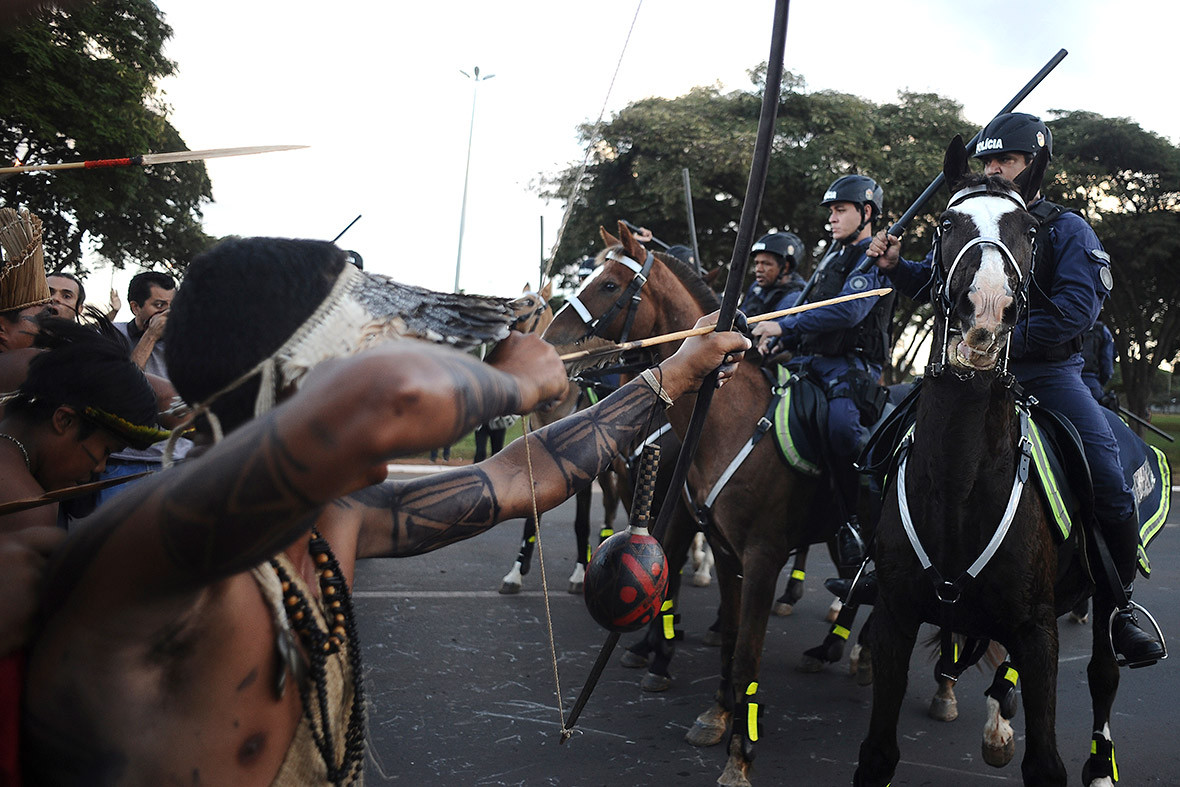 Activist groups told the newspaper Globo that at least two indigenous people were also injured, though it was not clear how it happened or their condition.
The clashes forced officials to call off a ceremony just outside Brasilia's stadium where the World Cup trophy was to be exhibited.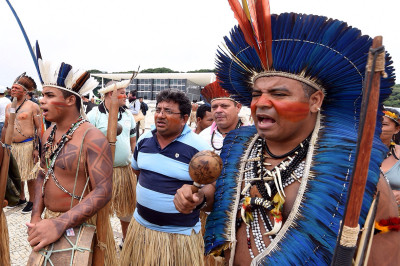 Indigenous activists were protesting against legislation that threatens to shrink the size of some reserves for indigenous groups. They were joined by demonstrators rallying against Brazil's hosting of the World Cup.
Many Brazilians are angered about the billions being spent on the tournament, saying the money should have gone towards improving Brazil's woeful public services.
Brazil has seen almost daily protests in the weeks leading up to the World Cup, which begins on 12 June.