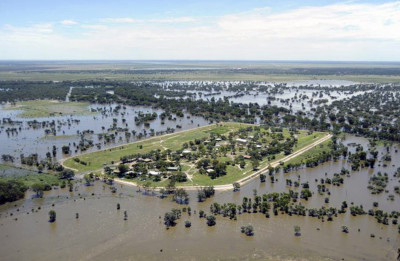 Floods across Australia are continuing to force people out of their homes and a state of emergency has been declared in the city Wagga Wagga amid fears that an 11-metre (35ft) levee would be breached.
More than 13,000 people have been evacuated to escape flood risks brought on by record-breaking rains across huge swathes of Queensland, Victoria and New South Wales.
New South Wales premier Barry O'Farrell said: "If the levee is breached it may not possible for people to return to town for approximately three days."
Analysts warned that if the waters of the Murrumbidgee River break through the levee the city centre could be inundated within half an hour.
More than 9,000 residents have been ordered to leave their homes and about 12,900 people have been evacuated state-wide.
Residents of Forbes, New South Wales, have also been issued with an evacuation order because of rising water levels and up to 400 people have also been told to prepare for evacuation in Leeton, Yanco and Barellan near Griffith.