Australian dollar rallies on jobs data and greenback weakness after Draghi statement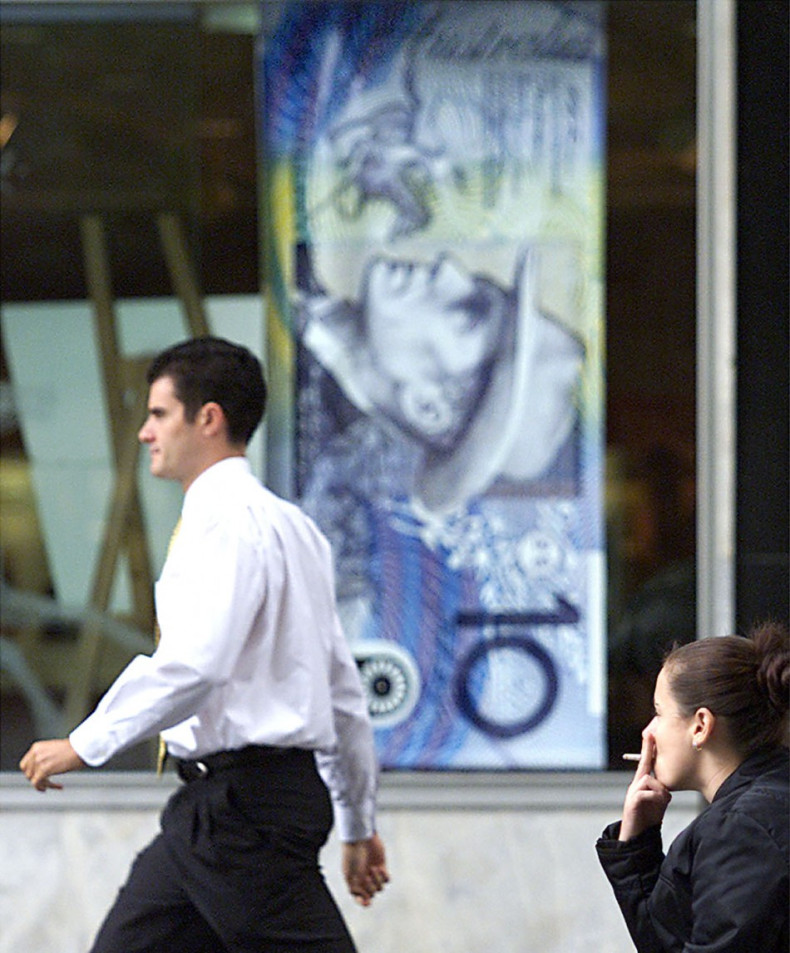 The Australian currency jumped to a 20-day high on Thursday (16 April) as the March jobs data surprised on the higher side while the weakness in the US currency after ECB President Mario Draghi's confident stand at Wednesday's policy review aided the Aussie gains.
The AUD/USD rose to 0.7784, its highest since 27 March, from the previous close of 0.7681. The pair had been rising after hitting a low of 0.7551 on 13 April, and has since gained 2.6% up to Thursday's high.
However, the Aussie currency overall remains weak as the 13 April low was just a shade away from the six-year low of 0.7533 touched on 2 April.
Australia's unemployment rate slipped to a three-month low of 6.1% in March from February's 6.2%, and moving further off the 13-year high of 6.4% at the start of this year.
The number of employed was up by 37,700 from an increase of 41,900 in February, beating market expectations of a 15,000 rise. Also, the February number was a sharp upward revision from 15,600.
Separate releases from Australia showed consumer inflation expectations for April at 3.4% up from March month's 3.2% and the new vehicle sales growth increased to 4.4% from a year earlier in March from 4% in the previous month.
The US dollar had traded higher early Wednesday helped by safe haven flows after weaker than expected China data, but the ECB policy review later in the day pulled it back, leading the USD index down to a six-day low of 97.90, by early Thursday.
Draghi said at the post-policy press conference that the eurozone was benefiting from a convergence of low oil prices, improved government policies and the bank's latest stimulus programme.
Draghi also said the central bank was sticking to its plan to keep buying government bonds and other debt at a rate of €60bn, or about $63.6bn, a month at least through September 2016.
The ECB head also did not appear overly concerned that Greece's financial condition was an imminent threat to the stability of the eurozone, Reuters reported.