Australian Sentenced to 500 Lashes in Saudi Arabia for Blasphemy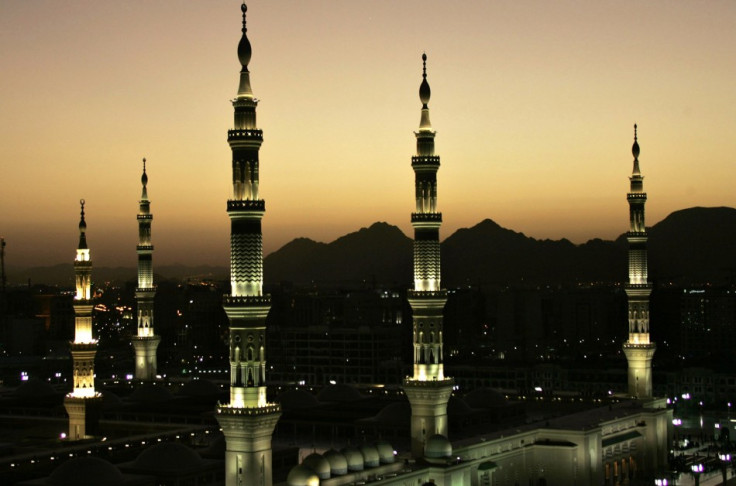 Mansor Almaribe, from the southern Australian state of Victoria, faces a year behind bars and 500 lashes in Saudi Arabia for "insulting" the Prophet Muhammad, The Guardian reports.
Almaribe, 45, originally from Iran, was detained in the Saudi holy city of Medina while making the Muslim Hajj pilgrimage last month. He was accused by Saudi officials of insulting the companions of the Prophet Muhammad, an act criminalised by Saudi Arabia's blasphemy laws.
The court sentenced Almaribe to two years in jail and 500 lashes on Tuesday. The prison sentence was then reduced to one year.
Australia's ambassador to Saudi Arabia has been appealing for leniency on behalf of Almaribe.
"The Australian government is universally opposed to corporal punishment," the foreign affairs department said.
Australian officials have struggled to get access to the father of five because under Saudi law only Muslims may enter the holy city of Medina.
His son Jamal said that his father was reading and praying when he was arrested. Mohammed, another of Almaribe's sons, said he feared for his father's well-being.
"Five hundred slashes on his back, and he has back problems. I wouldn't think he'd survive 50," he said.
The BBC reports that Almaribe is chronically ill and that his family has serious concerns for his health. They maintain he has done nothing wrong.
"He's there for no reason. They only told us [in] a letter about how he was arrested; no one knows anything about him. They just came and took him and put him in jail for no reason; there wasn't any charges against him," they said.
Victoria MP Sharman Stone has said she suspects the conviction may be motivated by sectarian tensions.
"It's a lot to do with the different Islamic religions, Sunnis and Shiites and so on," she said.
Amnesty International have condemned the sentence and said it is unclear how this type of punishment is meted out.
"The key point is that Saudi Arabia has in fact signed onto the international convention that prohibits this kind of cruel, inhuman and degrading treatment and it is a breach of international law," said Amnesty spokeswoman Katie Wood.
© Copyright IBTimes 2023. All rights reserved.