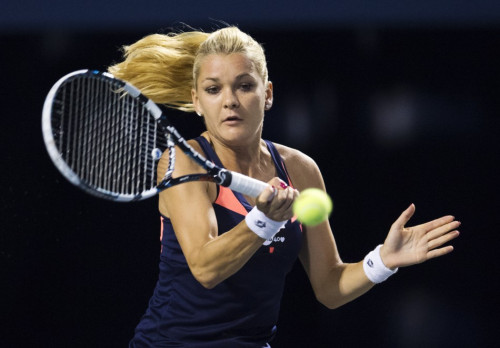 Defending champion Victoria Azarenka has crashed out of the Australian Open, losing 6-1 5-7 6-0 to Agnieszka Radwanska in what was an exhilarating quarter-final.
World No. 2 Azarenka had become the Grand Slam favourite after top seeds Serena Williams and Maria Sharapova both made early exits.
Joining Radwanska in the semis is Dominika Cibulkova of Slovakia who overcame Romania's Simona Halep in straight sets.
In the men's game Rafael Nadal will join Stanislas Warwinka and Tomas Berdych in the final four and will face either Britain's Andy Murray or Roger Federer.
Azarenka's unexpected defeat came not without trying as Radwanska threw everything at the Belarusian to play undoubtedly some of the best tennis of her career.
"She was getting to every ball," said Azarenka.
"She guessed so many of my shots and I felt like at one point I was being too predictable.
"She definitely took advantage of that. She was solid from the baseline, she came in when she needed to, she served well in the important moments. She was just doing everything a little bit better than me.
"I was just watching. I was like a spectator a little bit."
Radwanska added: "I'm so happy and pleased, especially that I beat one of the best players in the world.
"It was not an easy draw and not an easy quarter-final. I'm very happy that I made my first semi-final here.
"There were a lot of good rallies, amazing points, running forward, backwards, side to side so many times. I was really feeling good on court - I was feeling I could really do everything, trying and fighting for every point, every ball."
In the day's other quarter-final Cibulkova completely outplayed her opponent, winning 6-3 6-0 to reach the second Grand Slam semi-final of her career after already dismissing the challenge of former world No. 1 Sharapova.
"I have experience of these important matches and I knew how to react on court," said Cibulkova, 24.
"I did everything perfect today. The match against Maria took everything out of me but my fitness is good so I came through."