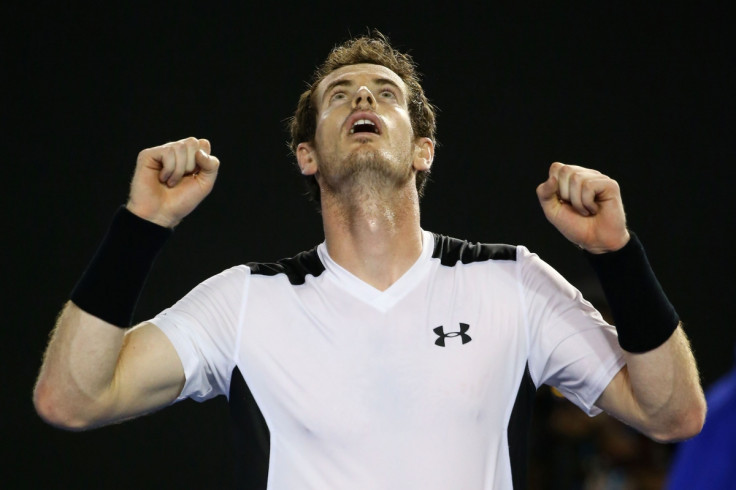 Britain's Andy Murray has progressed to the semi-final stage of the Australian Open in Melbourne with a victory over David Ferrer. The 28-year-old Scot won in four sets (6-3 6-7 6-2 6-3) in a gruelling match that lasted three hours and 49 minutes at the Rod Laver Arena on 27 January.
Murray will now be the favourite to overcome Milos Raonic in the semi-final, and reach the fifth Australian Open final of his increasingly-impressive career. The Scot subsequently admitted that the decision to close the roof midway through the third set marked a turning point in the match.
"I grew up playing indoors, I learned to play in Scotland. It made it a little easier to return, that helped me a little bit," Murray explained during his post-match interview, according to The Guardian. "It was good to have a break because we played some brutal rallies."
The match was hugely competitive for the most part, with Ferrer using his athleticism to make Murray play longer rallies than he would have liked in such intense heat. However, the British number one began to assume control of proceedings in the fourth set and his Spanish opponent was unable to sustain his previously high standards.
His next opponent, Raonic, sealed his place in the last four in Melbourne with a four-set win against France's Gael Monfils (6-3 3-6 6-3 6-4). The winner of that match will face either Roger Federer or Novak Djokovic in the final.
Meanwhile, Murray's impressive win also means he has joined fellow Brit Johanna Konta in the semi-finals of the first grand slam of 2016. In doing so, the duo have matched the achievement of semi-finalist Sue Barker and eventual runner-up John Lloyd, who reached the last four at the Australian Open 39 years ago.