Australian Open 2016: Andy Murray thrashes Sam Groth to seal his place in third round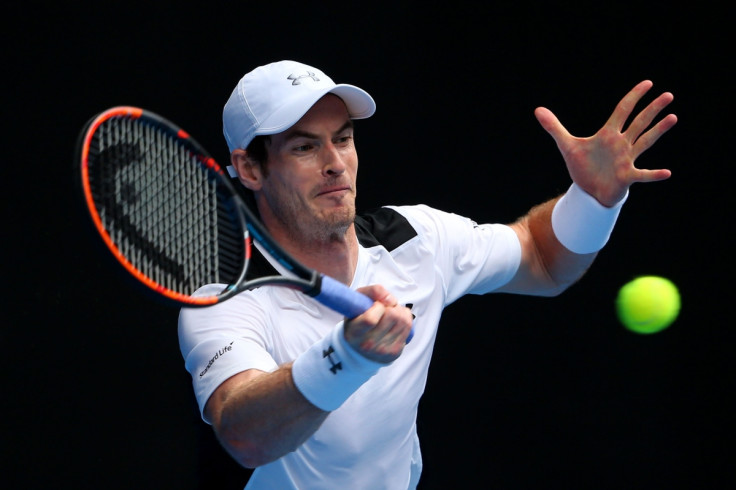 Andy Murray eased past Sam Groth to secure his place in the third round of the Australian Open. The British number one defeated his Australian opponent in straight sets (6-0 6-4 6-1) in one hour and 30 minutes on 21 January.
The 28-year-old Scot dominated the match in Melbourne from start to finish, breaking Groth's much-vaunted serve four times in the opening set to seal his place in the next round, where he will face Portugal's Joao Sousa for the third time in four years.
Asked whether he relished the challenge of facing Groth's record-breaking serve, Murray said, according to the Australian Open's official website: "Yes and no. I think it's nice to play different game styles. A lot of the guys play a quite similar game nowadays and Sam's obviously quite different – coming to the net a lot and trying to get forward at every opportunity. So that's nice.
"But obviously when he serves well, it's easy to get impatient. You don't touch the ball sometimes for a whole game. He started off the match not serving so well, which helped me. When he picked his serve up in the second set, it became much tougher."
Murray also suggested his opponent may have suffered from some pre-match nerves, having never previously played at the Rod Laver Arena. He said: "I was standing right next to him in the locker room and he said to someone, 'This is my first time on Rod Laver. I've never even hit on it before'. And I thought, 'Yeah, great. That's good. That's good for me.'
"I remember in my first Grand Slam at Wimbledon in 2005, I played my third match on Centre Court there and it's very different to playing on the outside courts, that's for sure.
"I was playing David Nalbandian and I started the match well. It was just that physically I was nowhere near strong enough at that age. It's the only time I've lost from two sets to love up, so I actually learned a lot from that match. I realised I needed to get much fitter and stronger and it's helped me since then."
© Copyright IBTimes 2023. All rights reserved.