Playboy model Cathy Schmitz, 24, recently made headlines when she got married to 81-year-old construction billionaire Richard Lugner.
The 24-year-old tied the knot with the mogul, who is 57 years her senior, in a lavish ceremony held at the Schönbrunn Palace in Vienna.
Yet, on 'Planet Showbiz' such a seemingly bizarre pairing is far from rare. Ever since Jackie Kennedy said 'I do' to the very rich and very ancient Greek shipping tycoon Aristotle Onassis, Eros has been firing his arrow of love (or something like it) across the decades.
IBTimes UK looks at some of the celebrities who famously dated outside of their age group.
Anna Nicole Smith and J Howard Marshall II
Playboy playmate Anna Nicole Smith married 80-year-old American oil tycoon J Howard Marshall II when she was 24. He passed away a year after the wedding and a lengthy legal battle ensued over his assets.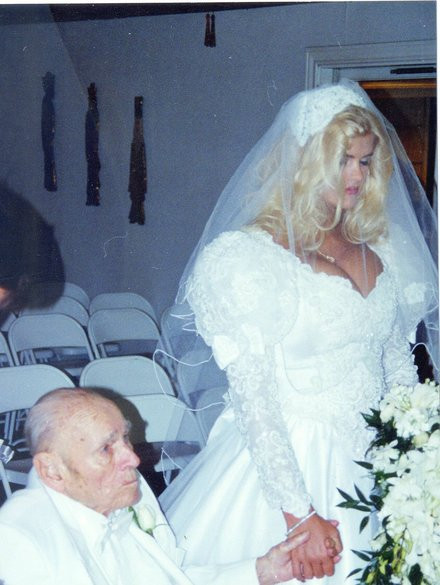 Mary Kate Olsen and Olivier Sarkozy
Mary-Kate Olsen, 28, has been dating Olivier Sarkozy, 45, for over a year. The unlikely couple have a 17-year age gap between them but are said to be serious and recently purchased a $6.25m (£3.8m) townhouse together in New York.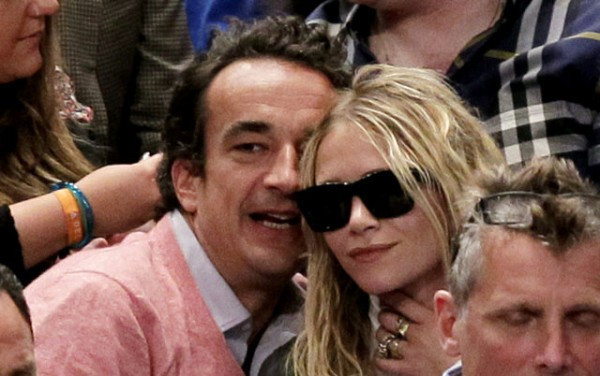 Lopez, 45, divorced her husband of seven years, Marc Antony, and then got in a relationship with her backing dancer, Casper Smart, 27. Speaking of their 18-year age gap in an interview, she said: "I ask him, 'Why don't you go find a young girlfriend and get out of here? What do you want with me?'"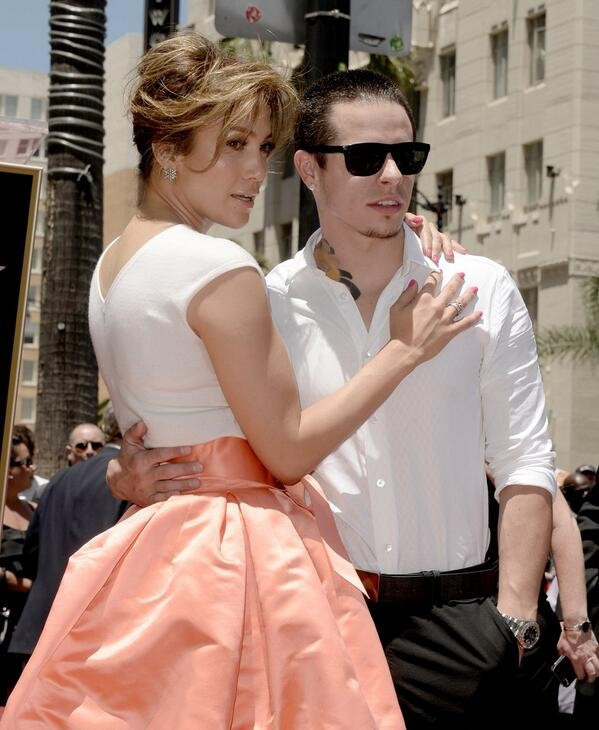 Alec Baldwin and Hilaria Thomas
The 30 Rock actor, 56, is married to 32-year-old Yoga instructor Hilaria Thomas and their 24-year age gap hasn't got in the way of their happiness. Speaking recently on the relationship, Thomas said: "Five months into our relationship, we got an apartment together; then we started talking about getting married; then he proposed; then we got married; now we have a kid. So it all went quite fast".
Joan Collins and Percy Gibson
A 32-year age gap hasn't stopped Joan Collins, 81, being happily married to Percy Gibson, 49, for over 11 years. She recently said in an interview: "I finally know the definition of true love. We are each other's best friend and accomplice."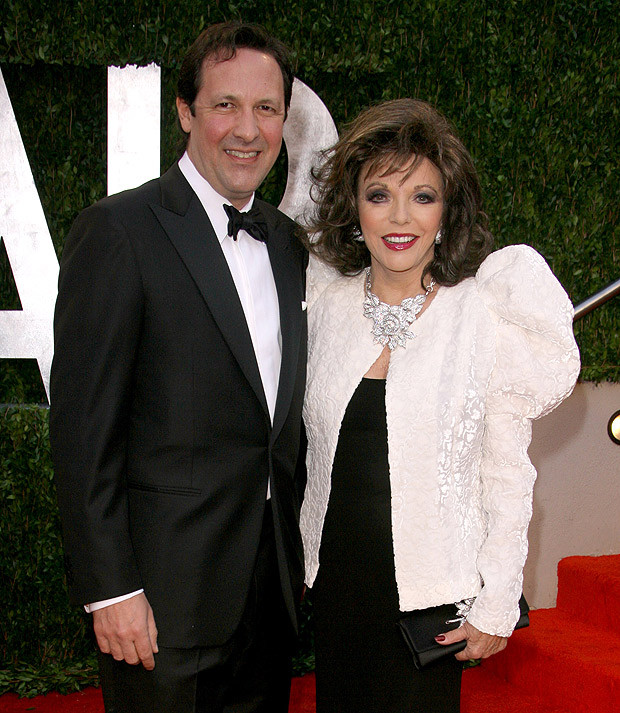 Catherine Zeta Jones and Michael Douglas
The couple, who have a 25-year age gap - The Legend Of Zorro actress Catherine Zeta Jones is 44, while Wall Street star Michael Douglas is 69 - have had their ups and downs but are reportedly now going strong after 14 years of marriage.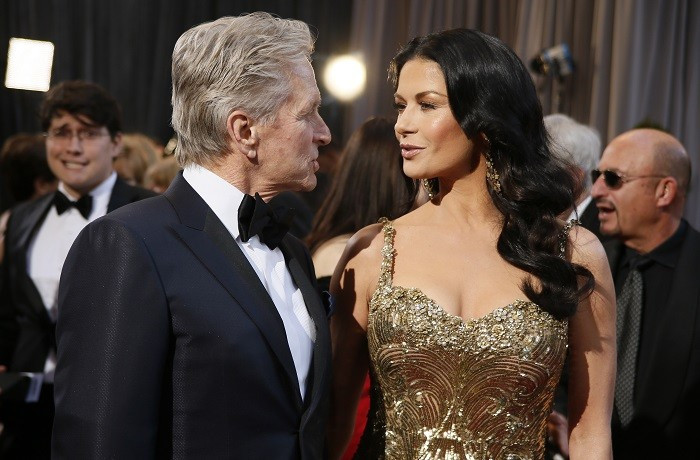 Courtney Stodden and Doug Hutchison
Reality TV star Courtney Stodden courted controversy when she got married to the then 50-year-old Hutchison when she was 16. The couple divorced in 2013 citing their 34-year age gap as a contributing factor but in August 2014, the couple announced they were engaged again.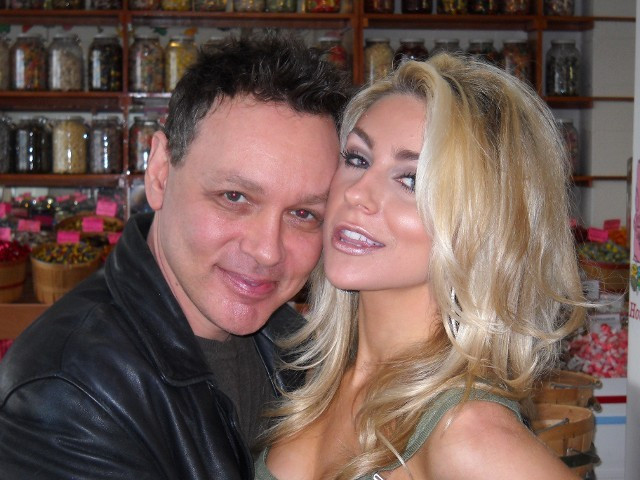 Al Pacino and Lucila Sola
The 74-year-old Scarface star has been dating 35-year-old Lucila Sola for the past four years. When asked about their age difference, the Argentine actress said "age is something relative" and that Al Pacino opened the doors to a fascinating cultural universe and introduced her to a whole new intellectual and artistic world.