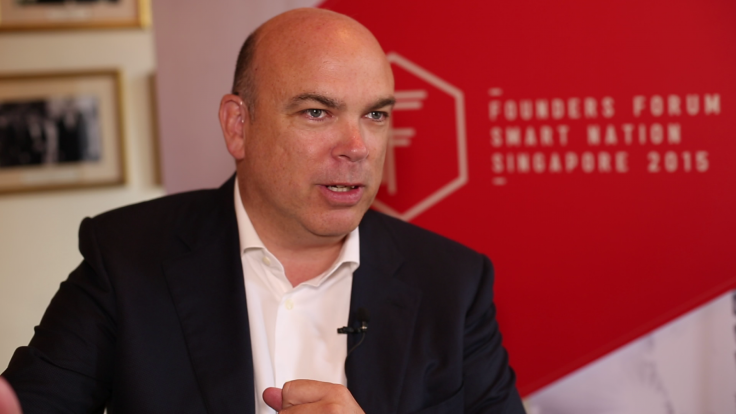 Autonomy co-founder Mike Lynch has spoken out about being sued for $5.1bn (£3.4bn, €4.7bn) by Hewlett-Packard (HP) for alleged fraud, calling the lawsuit a "bizarre PR war of words".
HP bought Autonomy in 2011 for $11bn but the value of the purchase was later written down by almost three quarters.
The US-based tech giant alleges it had been misled by Autonomy as to the true value of the firm, though Lynch has consistently denied all allegations of impropriety and has blamed Autonomy's fall in valuation on HP's mismanagement.
"It's been a bizarre PR war of words," Lynch told IBTimes UK at the Founders Forum in Singapore this week. "Almost nothing has happened after three years.
"What we hope is that it will actually come to a point where someone has to stand up and explain what on earth this is all about. [HP] owned a business for a year, it's been three years now and the regulators in the UK investigated it and found nothing. So, come on, let's hear what this is all about."
In its 2012 yearly results HP explained the multi-billion dollar writedown, stating: "The charge relates to serious accounting improprieties, disclosure failures and outright misrepresentations at Autonomy that occurred prior to HP's acquisition of Autonomy and the trading value of HP stock during the period preceding the recording of the charge."
An investigation by the Serious Fraud Office earlier in 2015 found that "on the information available to it, there is insufficient evidence for a realistic prospect of conviction", causing the investigation to be closed.
Lynch's lawyers continue to trade letters and threats with HP's lawyers and have filed their own lawsuit against HP for "false and negligent statements".
"They've sent me a letter for $5.1bn, I've sent them one for $150m, we carry on trading insults every so often," Lynch said. "I think it's their turn to insult me now.
"I think the reality of the situation is that when you've had a UK regulator who can call in anyone, interview them, look at any document, and they find that there was nothing there - I think you can see where it's going."