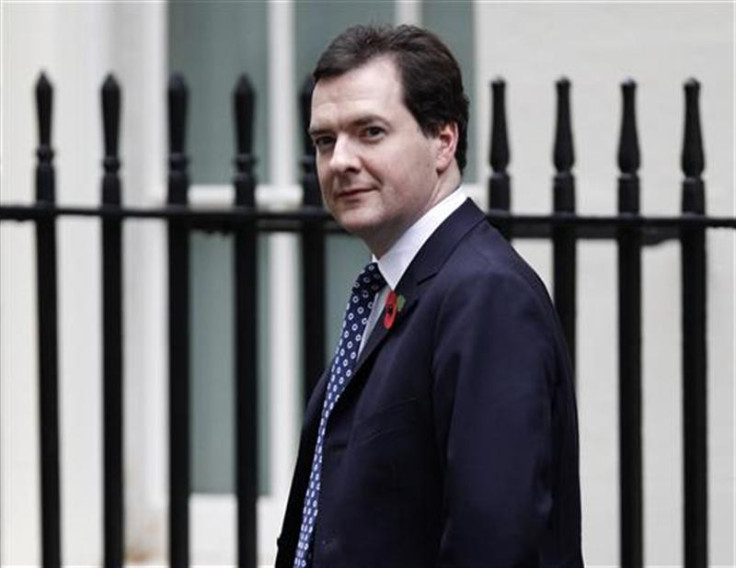 The Chancellor of the Exchequer, George Osborne, faces his "toughest ever week", according to newspaper editorials.
Alarmingly, among the comments, The Sunday Timespredicted the British economy faces "six years of misery".
In a busy week, Mr Osborne will make the Autumn Statement on Tuesday and contend with public sector strikes on Wednesday, while keeping a watchful eye on the ongoing eurozone crisis throughout the course of the week, which now looks set to take another turn for the worse.
The Conservative Chancellor will deliver the statement in what is expected to be a truly hostile atmosphere in the Commons, as he is expected to say that his growth predictions, made in March, have not been met.
In what is seen as a gamble by many, Mr Osborne will announce further credit easing measures that he hopes will be used to stimulate growth for small- to medium-sized firms. He also intends to outline a scheme to use taxpayers' money to buy stakes in investment firms, with the hope that the reduced interest rates will attract businesses to borrow so they can begin shoring up their enterprises.
Speaking on the Andrew Marr Show, the Chancellor was adamant that the government would stick to "Plan A". He said: "We will absolutely stick to that plan. It's all about credibility, which is why we have such low borrowing rates at the moment."
Following the statement in the Commons, Mr Osborne will take a train to Brussels, where he will meet with fellow EU finance ministers to discuss the problems within the eurozone. He said: "Now both Germany and France have openly admitted members can be cut loose, anything is possible. But if there is a breakup of the eurozone, Britain will be ready."
Following the meetings on Tuesday, two million people are expected to strike over cuts to their pensions, which are intended to be used to build British infrastructure. The Chancellor said: "All parts of society, including bankers, private sector and public sector workers, will contribute to repaying back the deficit."
Mr Osborne accredited the UK's low borrowing rates as the reason the government can underwrite both mortgages for first-time buyers and loans to small businesses. "There are many governments that wouldn't be able to run schemes like this," he said. "These are loans that will get the growth and the economy moving again."