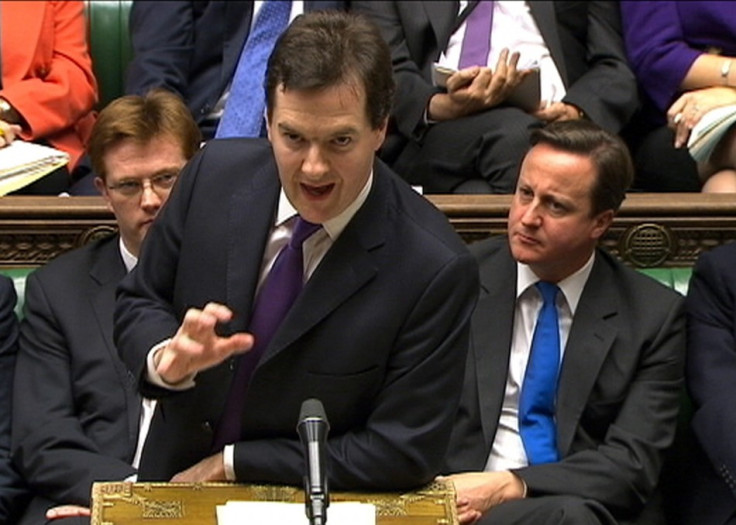 Britain's Chancellor George Osborne is "stubborn" and doesn't understand economics, according to union bosses.
They're criticising Osborne following his Autumn statement, where he delivered more woeful news on the state of Britain's economy.
On top of having to borrow £112billion more than originally planned, public sector workers - who finish a two-year pay freeze in 2012 - will have pay rises capped at 1 per cent for the next two years.
In real terms, this is a pay cut, as inflation remains over twice the government's target.
He also said the retirement age will go up to 67 by 2026.
Osborne issued a direct plea to the unions, set to strike on November 30, over changes to public sector pensions he said are "fair".
"Call off the strikes tomorrow. Come back to the table. Complete the negotiations and let's agree generous pensions that are affordable to the taxpayer," he said.
This statement coupled with the cap on pay rises will be seen as an attack on the unions and their two million striking members.
"None of the Chancellor's post-election assumptions have turned out to be true," said Brendan Barber, General Secretary of the Trades Union Congress (TUC).
"Growth has stalled, the Eurozone has crashed, the structural deficit is bigger than previously thought and unemployment continues to rise as the private sector fails to take up the public sector slack.
"The Chancellor's stubborn determination to stick to his plan A despite the evidence that it is not working and won't work in the future means that we are locked into permanent austerity."
Dave Prentis, General Secretary of the UK's biggest union, UNISON, also hit out at Osborne and the government.
"Our recovery is as non-existent as the Chancellor's apparent understanding of economics," he said.
"Growth has stalled, and experts are predicting the double dip will hit. What will it take for the government to realise Plan A is failing?
"We desperately need to get Britain spending. A bad situation will only be made worse by imposing a £3.6billion tax on public sector pensions, by holding down public sector pay, and by throwing hundreds of thousands of public service workers onto the dole."
Prentis continued that "it is time to put money back in people's pockets", adding that "as it is, the private sector is in no position to dig the country out of trouble".
John Cridland, Director General of the Confederation of British Industry (CBI), gave a warm reaction to Osborne's autumn statement.
"This autumn statement works with the realities of today and provides an imaginative framework for UK businesses as it strives to secure growth and jobs," he said.
"This is 'Plan A plus' in all but name.
"The downgraded forecasts and outlook were no surprise, but the Eurozone crisis is still hanging over us.
"The Government's dogged commitment to budget deficit reduction remains the only way to maintain the UK's triple A credit rating and low interest rates on international money markets."
Brendan Barber also said there were "some welcome moves" in Osborne's statement "as the Chancellor tries to reinvent infrastructure spending, youth employment and regional assistance programmes".
"The catch is that they are being paid for by freezing tax credits, holding back public sector pay and increasing public sector job losses to 710,000 by 2017," he said.
"Those with the broadest backs who caused the crash have escaped once again.
"Cutting employment rights will not create a single extra job, but they will make employees feel more insecure and even less likely to spend."